Finding a Cheap Car Hire in Gundagai is Now Fast and Easy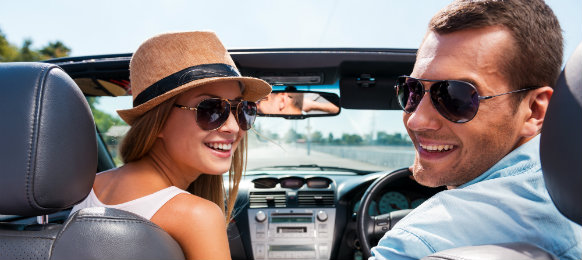 VroomVroomVroom offers the best deals when it comes to cheap car rental with a huge fleet to choose from. Our cheap car hires are supplied by the leading car rental brands in the industry like Hertz, Europcar, Thrifty, Budget and Avis.
Gundagai is a small, rural town, located in the state of New South Wales. With a population of nearly 4,000, Gundagai is 59 km drive from Canberra. This rural establishment was founded in 1838, and since then, Gundagai was highly exploited in terms of agriculture. Gold mining is another activity that the early inhabitants were doing in the town.
Why rent a car in Gundagai with VroomVroomVroom?
Convenience: You can save time and enjoy huge savings especially when you book early. Having a cheap car rental in Gundagai means that you can drive around the town at your own pace. You'll have a flexible holiday as you don't have to wait for the schedule of public transport.

Wide selection of cars: You can be assured that you will find top-quality rental cars since we have partnered with the country's major suppliers.
Great rates: We guarantee you the best rates available on rental cars. Make sure to read our Price Promise​ to learn more.
Customer care: Our friendly customer care experts can help you in finding the right vehicle for you. Contact us​ via phone, email or live chat if you need help with your booking.
Explore Gundagai and have fun in a reliable rental car
Gundagai inspired many authors in writing poems and songs, because it represents a typical Australian small town, filled with legends, myths and traditions. Book a cheap car rental in Gundagi for even if it is small, there are many places worth seeing especially because most of them are considered heritage sites and true landmarks of the country.

To get "on the road to Gundagai" (words from a famous song), book a cheap car hire with VroomVroomVroom.
Top Attractions within Gundagai
Baroque Italian Palace
Okay, to start your Gundagai adventure off, you must see Frank Rusconi's miniature model of a Baroque Italian Palace in the Gundagai tourist office. It was made out of roughly 21,000 pieces of marble gathered from all around New South Wales. My boy Frank started the little wonder in 1910 and the whole thing took 28 years to complete. Talk about dedication!
Rusconi also sculpted the Dog on the Tuckerboxbronze. Let me tell you a secret. He didn't really use bronze for this piece. But if you also want to see the stone dog, well, drive five miles from Gundagau to Snake Gully and be my guest! You'll see it there, standing tall and proud as a tribute to pioneers.
The Gundagai Court House is one of the oldest buildings in Gundagai. Hop in your cheap car hire and visit this extremely well preserved building, you will see a memorial Boer War monument. Although destroyed by a fire in 1943, the building was reconstructed and now it represents a not-to-be-missed attraction in Gundagai.

The Court House is a testimony to rebirth since it was one of the first buildings to be erected after the floods of 1852. In 1943, it also fell victim to a fire. The red cedar interior got destroyed and building it the second time around replaced the dead cedar with mountain ash. The
Court
House
also has a strong monument in front of it, the Boer War memorial that's truly an inspiring structure.
Then head on over to where the Murrumbidgee River is, there you'll find the historic Prince Alfred bridge. The bridge extends to a total length of 921 metres and it was most likely the first ever truss bridge to be built in Australia. From 1867 to 1932, the Prince Alfred held the title of being the longest bridge in New South Wales.
Rusconi's Marble Masterpiece
is a monument created by Frank Rusconi to honor the mason order and your cheap car hire is the key to see this. It's construction began in 1910, and it took no less than 28 years for this marble monument to be finished.
The Dog on the Tuckerbox is another statue created by Frank Rusconi, and it is located approximately 5 km car drive from Gundagai. If you are visiting Gundagai, get a cheap car hire and pay a visit to this beautiful landmark which is totally worth it.
Drive your car hire to Prince Alfred Bridge which is a very famous bridge in Gundagai, spanning on 921 metres over the Murrumbidgee River. Founded in 1885, the bridge is only topped in length by the Sydney Harbour Bridge, so it is the second longest in the country, something surely breathtaking for visitors.
The Niagara Cafe is also one of the cultural landmarks of Gundagai to visit in your cheap car hire. Opened in 1938, the cafe was an important stop on the Hume Highway when it was visited in 1942 by John Curtin, then Prime Minister.

Bring your cheap car hire and witness The Snake Gully Cup Festival and The Turning Wave Festival, they are both notable events that are being held in Gundagai every year, in November and September, respectively.
VroomVroomVroom
Australia
,
New South Wales
,
Australia