Compare Rates to Find a Cheap Car Hire in Lidcombe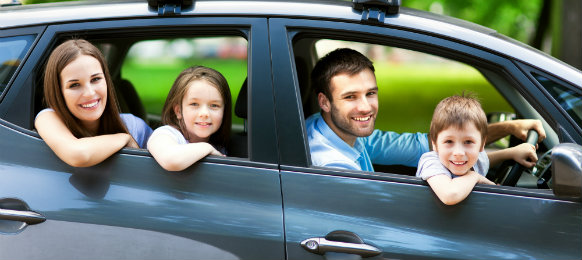 With all of the leading car hire companies present, you are sure to book the right vehicle for your holiday in Lidcombe. Hertz, Thrifty, Budget, Avis and Europcar are the most reputed and trusted car rental suppliers in the industry, and are all available at VroomVroomVroom. We are your best choice if you need a cheap car hire in Lidcombe.
Lidcombe is one of the most important suburbs of Sydney, Australia. The history of the development of this beautiful suburb of Sydney is quite interesting and to be able to better understand it, tourists should visit all the top attractions within the city. Numerous places to visit, shops, restaurants, the possibility to plan day trips to Sydney and the many attractions within Lidcombe, make tourists love planning vacations in this beautiful Australian city.
Why rent a car in Lidcombe at VroomVroomVroom?
Great rates: Find the best price or we'll send difference and $20. Check out our Price Promise for more details.

Easy booking system: Two minutes is all you need to book a car rental with us. That's not all. You can save time and money especially when you book early.
Wide selection of cars - Booking the right vehicle for your next trip is easy as we compare rental cars from major rental car providers. Whether you need an economy car or an SUV, you can find it here.

Trusted since 2001: We have helped more than a million people find the right vehicle for their trip. Assistance is and will never be a problem with VroomVroomVroom as we have our helpful customer care experts always ready to answer all your rental enquiries. Just contact us and talk to our awesome team.
Driving tips in Lidcombe

Lidcombe is located in New South Wales, Australia and it is one of the most developed suburbs of the city, situated at about 14 km from Sydney central business district. The first rail station opened in Lidcombe city in 1859, which became a very important moment for the development of the city and its history.
Attractions in Lidcombe
The Rookwood Cemetery is the largest necropolis in this region of the country, being well known all over the world. Rookwood also is considered to be a suburb. However, since the place is so famous and so impressive, being part of the cultural and the general development of the city, at least passing besides the Rookwood Cemetery is a must, to have a clear view on its image. Close to the Rookwood Cemetery you will be able to see The Gables, a historic home which currently hosts a function centre.
The Lidcombe Hospital, although closed in the 1990s, is an important place to visit when being in Lidcombe. The building currently is listed on the Register of National Estate and it is considered to be by itself a real piece of history.
St Joachim's Catholic Church, as well as many other churches that can be found in Lidcombe, will charm the viewer's eye. Lidcombe is a town all known for its many churches, with amazing buildings and impressive designs.
The Carnarvon Golf Course is the place that tourists who love the sport should not miss. The first golf site was placed in use starting with the 1927s and the sport became an important tradition of the city.
At Ruth Everuss Aquatic Centre tourists will be able to plan all kind of indoor and outdoor aquatic activities.
VroomVroomVroom
Australia
,
New South Wales
,
Australia