Book a Top Car Hire in Inverell Early to Save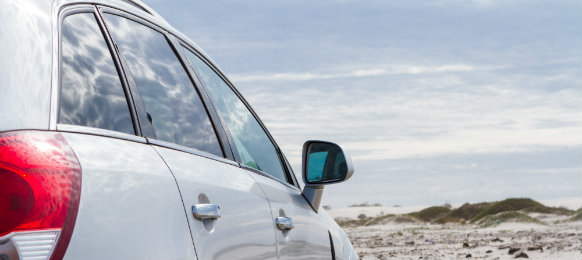 Reserve an affordable car rental in Inverell, the "Sapphire City", which is an Australian town, located on the Macintyre River. Its population now reaches over 16,000 people. Its founding and development is highly connected to the discovery of local diamond mines and the beginning of the industrial excavations. Thus, Inverell has grown due to the mining industry, but also due to its agricultural past.
The Inverell town is blessed with very fertile soil which brought forth a rich yield of crops. Wheat, barley, oats. Wine grapes or maize. It holds a lot of history within its city gates and Inverell offers many opportunities for tourists with cheap car hires to learn of it's past. The nest tab is a list of ideas on what to do in and around Inverell while in a cheap car rental.
Why rent a car in Inverell with VroomVroomVroom?
For a comfortable and convenient holiday, reserve a reliable car rental in Inverell now at VroomVroomVroom and relax.

We have prepared a user-friendly booking system which will save you time from trawling the web for options.

Simply enter the details of your vacation into the search menu and compare rates of efficient car hire vehicles supplied by the most trusted car hire agencies like Avis, Hertz, Budget, Thrifty and Europcar.

Choose the best rental car that will complement your holiday needs in Inverell. If you need help in booking your car rental in Inverell, our highly-motivated customer care experts are always available to supply you with accurate information for your enquiries. Contact us today!
Tour the town of Inverell with a reliable car rental from Vroom
VroomVroomVroom has come up with a list of places that you can visit. Check out some of the main attractions within Inverell.
National Transport Museum. First on the list! Think of it as the garage of your dreams! The National Transport Museum houses an expanding display of over a hundred exhibits. Any vehicle on wheels that you can imagine, it's all here. You've got your cars, trucks, motorcycles, bicycles, pedal cars, scooter, fire engines even!
The museum tries to mix it up ever so often by bringing in rarer and more exotic creations. If you're into quirky inventions and automobiles, well, you're going to have a field day here!
Inverell Art Society. Now, a place to satisfy your artistic tastes! For over 47 years, the Inverell ArtSociety has been showcasing their diverse collection of original arts and crafts items to the public. Every piece is for sale and I'm sure you'll find something exquisite that's just within your budget.
Not only that, you'll find the Inverell Art Society snugly sandwiched in between two heritage buildings, the old School of Arts building and Butler Hall. You can also pop in for a look at those other two structures if you want, as an extra treat!
Olives of Beaulieu. For something to tickle your real tastebuds, Olives of Beaulieu, a family-owned olive grove and attraction that offers up estate manufactured spices and to-die-for regional gourmet foods.
Here at the estate you can take a relaxing walk through the olive grove and indulge your palate with the local olives, oil and crusty bread. Sit down and have some tea! Be entertained by a very accommodating and charming host who'll fill you in on all you need to know about the Olives of Beaulieu.
"Opera in the Paddock" is a notable musical event, held on the "Mimosa" property, near Inverell and it manages to attract a large number of participants. Every year people come to listen to famous opera pieces, selected from Bach or Handel's works, in this serene location. The music and the venue are both spectacular in their own way and combined together, they make for a wonderful and culture-filled way to pass your time.
Inverell Sapphire City Festival
is a main attraction of Inverell, promoting the local legacy of mining for precious stones. The event is constructed as a fun yearly manifestation, going on for an entire week, nice performances and concerts, activities involving spectators, such as: competitions in gardening, dancing, debates, bowling, dog shows and many others. Inverell Sapphire City Festival ends with parades, crownings of queens and princesses and the Grande Finale.
The Sporting Complex in Inverell offers sports lovers the possibility to practice numerous sports, such as: netball, touch football, hockey and soccer. Every aspect of playing these is accurately established to meet all needs and modern facilities are opened to the public. This complex can also be used at night. All events desired to held here require booking in advance.
The Varley Oval offers visitors to Inverell a wide range of athletic choices. The tracks are designed to accommodate long or speed runs; other facilities include: jump pit, practice nets, turf wicket and so on. Users do not have to be concern about anything, as they are provided with access to rooms and showers, a clubhouse and seatings for spectators. The Oval may also be used at night. This center also requires advanced booking.
Visit Inverell for its lavish festivals and all year around sporting facilities!
VroomVroomVroom
Australia
,
New South Wales
,
Australia