Finding a Reliable Car Hire in Yass is Now Fast and Easy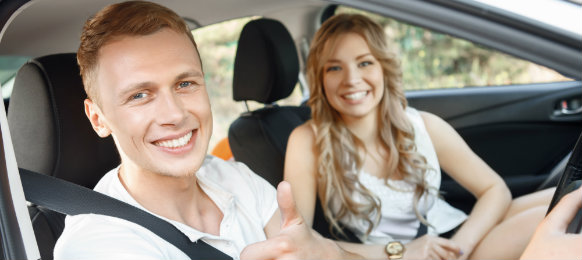 Planning to visit Yass? We can help you find a reliable and cheap car rental in Yass ​for your next holiday! Yass is a small town in the New South Wales state of Australia. The name of the city originates from the old Aboriginal word Yarrh, meaning 'running water'.
Yass has a total of over 15,000 residents. If you decide to go and visit Yass in a rental car, you will be amazed at the wide range of historical sites the town has to offer. The accommodation here is affordable, there is an abundance of hotels, motels, apartments, B&Bs and camping sites.
Why book a car rental in Yass with VroomVroomVroom?
Fast and easy booking system: We provide the best rental car booking experience with a user-friendly system. Search, compare and book a hire car in two minutes.
Great rates - We have been assisting people to find the best hire car for more than 15 years. ​​By booking with us, you are assured of finding the best deals. You may want to read our Price Promise​.
Wide selection of cars - ​VroomVroomVroom also offers you more choice when you reserve a car with us. Supplied by major car rental companies, you can now enjoy plenty of vehicles from passenger vans to luxury cars and SUVs.
Excellent service: Contact us​ and take advantage of our very easy to use booking process, talk to our customer care rockstars and experience our great customer assistance. We want this to be your best rental car experience, we will make sure there's no rental car comparison site better than ours.
Driving tips in Yass

Yass is just a 50-minute car drive to Canberra, the national capital. If you wish to pickup a car hire in Yass, Hertz is the best company to book with. Why Hertz? It is the only company who never runs out of special deals and promotions. They never run out of pleasant surprises!
Top Attractions within Yass
Yass Main Street is the best preserved historic street to visit. It has 19th century verandas post pubs. Moreover, there is a wide array of small retail boutiques, souvenir shops and many old worship places, from where you can buy all sorts of memorabilia for your family and friends.
St. Augustines is the Yass Parish, built in 1838. At first it was only a chapel, but in 1954 the new modern building was erected. Tourists can admire some of the most important works by the known sculptor Tom Bass, such as the the crucifix on the outside and the one on the rear doors, the statue of St.Paul and the low relief of St.Augustine near the front door.
Cooma Cottage is a great accommodation for overnight stays or holidays, near Yass City. Park your rental car here as it features generous bedrooms, just right for a short holiday for family and friends. This 1860 cozy cottage is fully furnished and it has recently been renovated in style.
Burrinjuck Dam was constructed in 1906 and it was considered at the time one of the most impressive constructions. Be sure to learn and explore the area of stored water that spreads over 5600 hectares. It is a wonderful place to practice water sports, such as water skiing or fishing. Burrinjuck Dam also includes modern facilities such as a picnic area, and areas specially designed for barbecues.
Binalong Golf Club is a beautiful 18 hole golf course that sits 475 metres above sea level. The course itself has much beauty with luscious green grass and pure sand. This club offers a great time for all ages, including a cafe and a bowling green. For those who would like to enjoy the outdoors the Binalong Golf Club provides a memorable experience.
Yass is a wonderful place to visit in a rental car because it is a place where fun, history, culture and civilization are intertwined to offer you a unique and great experience.
VroomVroomVroom
Australia
,
New South Wales
,
Australia