Find and Book a Cheap Car Hire in Katoomba Today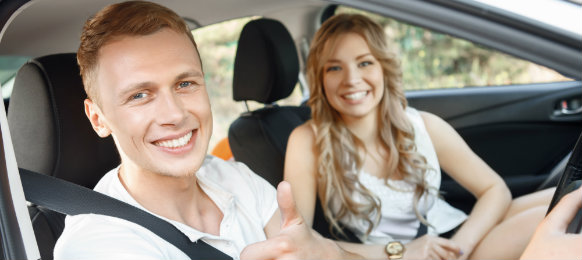 Get to enjoy the wonderful surrounds of Katoomba when you book a rental car through VroomVroomVroom. Katoomba is the charming place that sits within the state of New South Wales in Australia. It is well known for its spectacular views, historical destinations, mountainous landscapes and the nature walks at the nearby Blue Mountains. Its vivacious art-deco style shops and houses as well as the many artists, poets and environmentalists that live within it, also characterize the town.
The township's name came from a waterfall that lies near it that the Aborigines call Katoomba meaning, shining falling water. Ever since its establishment, Katoomba never failed to draw so many tourists within its ground. The accommodation here is inexpensive and it homes a number of well preserved architectures too allowing tourists to experience life as it was before by means of its old-fashioned hotels and cozy inns.
Why rent a car in Katoomba with VroomVroomVroom?
Great rates: You are sure to get your money's worth when you hire a car with VroomVroomVroom.

Wide selection of cars: We have partnered with major car rental suppliers to provide you with many rental vehicle choices. ​

Trusted since 2001: We have been helping people find the perfect rental car since 2001. Simply contact us​ via phone, email or live chat.
Top Attractions in Katoomba that a rental car could take you
Arts Café Katoomba Falls
is indeed an "arts café" with its collection of lovely artworks and continuous support for local artists. It is located at Cliff Drive, Katoomba, New South Wales, Australia not too far from the Katoomba Falls kiosk. They serve great tasting food and drinks from 09:30 a.m. to 05:00 p.m. everyday.
Blue Mountains Chocolate Company
sits at 176 Lurline Street, Katoomba, New South Wales, Australia. It offers its very own especially handmade chocolates, ice cream, toffee, fudge, hot chocolate, cakes and so much more. The attraction is very recommended to all most especially to those who has sweet tooth.
Canton Palace
is one of the finest places for people craving for some very delicious Chinese cuisine. Visit the Canton Palace today. It is located at 246 Katoomba Street, Katoomba, New South Wales, Australia. The restaurant offers food for lunch and dinner everyday.
Katoomba Scenic World
is the destination that homes a number of fantastic attractions in one amazing large venue. Its sought after facilities are the Katoomba Scenic Skyway, Cableway and Katoomba Scenic Walkway that offers ways to get to see one of the world's most beautiful ancient rainforest.
Top Accommodations in Katoomba
Katoomba Falls Caravan Park
is a children friendly establishment that offers affordable accommodation. The business is located at Katoomba Falls Road, Katoomba, New South Wales 2780, Australia. The accommodations that it offers are unpowered sites, powered sites and wide range of cabins. For reservations, call 61 (0) 4782 1835. Many attractions like Katoomba Falls, Scenic World, Kings Tableland, Dante's Glen and Wentworth Falls are not too far from the park most especially when traveling with a hire car.
Katoomba Mountain Lodge
is located at 31 Lurline Street, Katoomba, New South Wales 2780, Australia. It offers affordable priced lodging with facilities such as 24 Hour hot showers, washing machine and self-catering facilities. It also has ample car parking spaces ideal for guests traveling on either private or rented cars. Dial 1-800-225-588 or 61 (0)7 5571-5059 to get in touch with Katoomba Mountain Lodge for general enquiries and reservations.
The Cecil Guesthouse
is highly recommended to those you wish to stay on a traditional guesthouse complete with wonderfully landscaped gardens and modern conveniences that also serve food. Its location is at 108 Katoomba Street, New South Wales 2780, Australia. The accommodation is also not too far from cafes, restaurants and several local attractions making it a fine place to commence your Katoomba exploration on board your very own comfortable rental car.
Campervans and Motorhomes are some of today's finest creations. Just in case you need a place to both drive and sleep in Katoomba and the rest of Australia, we can help you compare campervan and motorhome rental prices too. Click
here
for more details.
Managed to Tour my Many Guests all at once Without Buying New Autos
A bunch of distant relatives gave me a surprise visit one special holiday. I was really happy to see them all but started feeling a little bit blue when they asked me to show them around the lovely places near my area. Because there's six of them and my antique car has already given up on me weeks ago that's why! And even if my long time beloved automobile is working I still could not fit them all in on it.
It's a good thing I learned how to use the Internet somehow and have found
www.vroomvroomvroom.com.au
on Google. Their website says they compare cheap car rental so I tried them out and voila! I was able to book 2 cars for a very reasonable price. The website is so simple to use too. It solved my transport problem without my family members knowing I actually had transport issues. What a star!
We explored the town of Katoomba within the state of New South Wales, Australia. The town has plenty of foodie destinations and amazing natural attractions. I love eating so I made my fine kinsfolk pig out with me first hand. We spent more time however appreciating nature at its finest. We went to the Blue Mountains National Park and have also spent time enjoying what Katoomba has to offer with its popular Katoomba Scenic Railway. My relatives and I had a splendid holiday.
Thanks VroomVroomVroom!
All the best,
Chris Talbot
52 y/o from Blackheath
VroomVroomVroom
Australia
,
New South Wales
,
Australia