Compare Rates to Get a Cheap Car Hire in Chipping Norton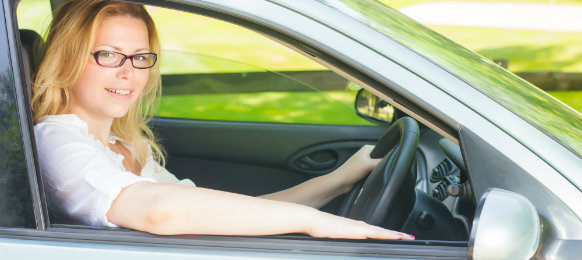 Chipping Norton is a small and lovely suburb in Sydney, Australia, named after a city with the same name, Chipping Norton, in the United Kingdom, and located next to a lake bearing the same name. Chipping Norton is not known for clubs, parties and night life, but for its wonderful scenery. If you have the opportunity to visit Chipping Norton try not to miss a few attractions.
Explore Chipping Norton in a reliable car rental
Looking forward to visit Chipping Norton again soon? Make a wise decision this time by booking your car hire in Chipping Norton early to avail huge discounts. VroomVroomVroom allows you to compare car rentals with just a few clicks of the mouse and you can effortlessly find the suitable car for your trip and for your budget!
For a memorable holiday in Chipping Norton, make sure to book your car rental through VroomVroomVroom. Contact us for assistance and we will satisfy your day.
Top attractions in Chipping Norton
The Chipping Norton Lakes is a splendid regional park found near the Georges River. It has cycle ways, barbecue facilities, playgrounds, picnic areas, boat ramps, the Georges River Environment Education Centre, and sporting fields thus, making it an important recreational area for Liverpool. The Lake, aside from a recreational area, is a wildlife refuge. It has also a number of walkways where the highlight is the Lake Moore Walk which starts at the Chauvel Park to Haigh Park —where you'll adore the scenic foreshore.
The City of Liverpool, City of Bankstown, and the City of Fairfield work together to manage the wildlife haven and amusement areas of the Chipping Norton Lakes.
The Lakes Boatshed is also known as the Chipping Norton Recreation Centre and it is managed by the Chipping Norton Lake Authority. The community hall can accommodate up to 100 people and can be hired by residents or community groups for special occasions such as parties, christenings, weddings, and other types of celebrations. They also have an upstairs balcony with brilliant view across the lakes and the surrounding parkland.
Bondi Beach is a place with international fame. It is around 30 mins. drive by car rental from Chipping Norton. Bondi Beach is known all over the world as a place of fun in the sun. Enjoy a day at the beach surrounded by beautiful water and soft sand. Take a walk and relax. Get lost in the scenery. Try new food, because Bondi Beach has probably the best restaurants in New South Wales. Do not miss the sea food or try a fancy restaurant because you have so many interesting options. Frolic in the sun, enjoy a day on the beach and swim in the clear water, but do not forget sunscreen.
BridgeClimb is another Chipping Norton famous attraction. This is one of the most romantic places in Sidney, over 4000 marriage proposals being made here. If you are a sport lover, you really should try the twilight climb, a very special and also romantic experience. Climbing in this time of the day against the city lights is something unique, so there is no wonder this is a place where couples often come and celebrate special moments.
Taronga Zoo is a place for the entire family. Not only you can visit this wonderful Chipping Norton attraction in oder to see animals from all over the world, but you can also spend a night there in luxury safari themed tents.
Wildlife World is the place to see Australia's wildlife. Make sure you get there in time to see the employees feed the animals and do not miss the cute koalas, the funny kangaroos and the interesting wallabies. This place is one of a kind in Chipping Norton, so it should definitely be on your list with things to see.
VroomVroomVroom
Chipping Norton
,
New South Wales
Australia