Book a Top Car Hire in Merimbula and Have Fun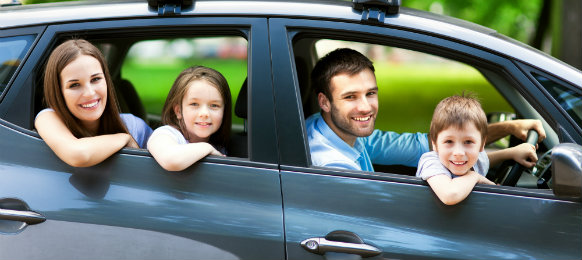 VroomVroomVroom can help you find top car rentals in Merimbula from major rental car suppliers such as Europcar. Our booking system is easy to use and saves you having to check prices on multiple websites. Two minutes is all you need to book a car hire with us.
Merimbula is a coastal town in South Australia, with a population of 4,375 people. Its location makes it an ideal vacation spot in warm weather, as the temperatures reach a moderate, but not too high level. The city is said to predominantly be for tourists due to its placement near the coast line and two lakes.
Why book a rental car with VroomVroomVroom?
Here are some of the reasons why customers want to book their rental cars with us.
There are no booking and modification fees.
Best rates are guaranteed. Read our Price Promise to get more information.

You are assured of finding the best rental cars since we only offer deals from leading suppliers.
Our highly-motivated customer service experts can help you in finding the right car for you. Just contact us if you need help with your booking.
Explore Merimbula attractions in your reliable car hire
Althought it sounds too good to be true, Merimbula is a great place to visit and we can book a hire car just for the occassion. You even have the choice of either collecting the rental from the city area, or the airport.
Thus, if you want to experience a bit of Australian nature and wildlife, crazy rides and slides, a good meal surrounded by aquatic tanks, come and visit Merimbula and take advantage of all the benefits that this town has to offer!
Merimbula Aquarium/Restaurant
is a spectacular venue for all the family to enjoy. It features an aquarium with local fish species and naturally created environment. Visitors in search for a good meal can opt for this restaurant. The Merimbula venue can offer you the best dinner and a show you have ever had. You can forget about those boring restaurants, with dull music and designs, and opt for this unique location, that is rewarding in every way.
Magic Mountain Family Recreation Park near Merimbula is the perfect venue for family outings and entertainment. Here, you can enjoy a wide variety of activities and have fun on water slides and swimming pools, parks and mini golf course. Special celebrations and events can be organized and hosted in the parks facilities, but they require early booking as it is a very popular location for locals and tourists alike. As it mostly offers young people and children activities, the park may give school group concessions for those interested, if discussed in advance.
Potoroo Palace is located near Merimbula and offers a unique Australian wildlife experience. Here, you can observe animals in their natural habitats. Take a look at how kangaroos and koalas live; have a safe encounter of crocodiles and snakes; appreciate the uniqueness of the tiny potoroo. All these natural and wild experiences can be found only at Potoroo Palace, Merimbula. The venue incorporates a snack and coffee bar for breaks and relaxation.
VroomVroomVroom
Australia
,
New South Wales
,
Australia