Drive an Affordable Car Hire in North Sydney - Fast & Easy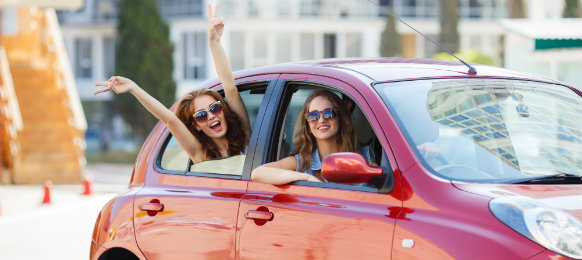 There are many advantages of booking a car hire in North Sydney including the comfort and convenience that it gives. The suburb of the world-famous Sydney is located in the New South Wales state of Australia. With a population of slightly over 6000, North Sydney has become, surprisingly, one of the most important commercial districts of the area. The reason behind this development may be the close proximity to Sydney, as North Sydney is only approximately 7 km by car rental drive north of the Sydney central business district.
Why rent a car in North Sydney at VroomVroomVroom?

With a car hire in North Sydney, you can easily go to any destination that you want anytime. This is ideal for both business and leisure travellers.
Fill in the search menu with your travel info and compare rates of efficient rental car vehicles.
Book your rental car as early as possible and save.
Get the best customer assistance through our customer care experts who are ready to help you. Feel free to contact us either via phone call, email or live chat.
Driving tips in North Sydney
North Sydney is surrounded by suburbs like Crows Nest, Cammeray, Neutral Bay, Milsons Point, Lavender Bay, McMahons Point and Wavertown. One of the largest concentrations of office buildings can be found here in North Sydney, so move your rental car to the area which is clearly great regarding the employment issue. Well, even if it is a highly urbanized place, tourists with rental cars can still find many things to do and to see in North Sydney. Before you start visiting North Sydney in a car hire, it is best to check the road situation and see the best way to your destination.
Sydney Cultural Living
Big, bright and bold - Sydney is a stunner for all things cultural.
Spend your days drifting from gallery to café, from museum to historical parks, from colourful markets to beachside dining, and then back again!
Unique urban architecture, from historical to modern, pepper the city.
From Sydney Town Hall, to the historic Queen Victorian Building, to Sydney Tower, to the Opera House, to Darling Harbour, to the heritage Rocks (and of course the famous Bridge) there are many architectural feats in Sydney.
Between the Bridge and Circular Quay lie The Rocks. This was the site of Sydney's original colonial settlement and now a beautifully restored precinct of interesting designer boutiques, galleries, restaurants and bistros.
Head northwards and the mesmerising harbour bridge will hit you. To the immediate right of the bridge lie Circular Quay (left) and the Opera House. If you head southwards, you'll reach historical Botany Bay and Sydney Airport. And, if you head west, you'll spot the unique curved roofline at Sydney Olympic Park.
Look out to the East, and you'll spot
Kings Cross and Double Bay
in the foreground, and Bondi Beach in the distance. Walking the streets of Paddington and exclusive Double Bay, you can't help admire the splendid terrace houses that line the streets.
Watch the downtown skirmish from the high speed of the Sydney monorail. Observe the pigeons bathe in the historical fountain at Hyde Park. Enjoy the city views from Seaforth Lookout over Middle Head and Pearl Bay Marinas.
One of the best ways to get to know the inner suburbs is by checking out their weekend markets. Roam along the colourful assortment of odds and ends at the flea markets at Rosalie, Glebe, and the Manly Arts and Crafts Markets every weekend.
And if you like fish – why not head to the biggest fish market in the Southern Hemisphere? Over 100 species and 60 tonnes of exotic marine edibles are traded on any given day at the Sydney Fish Market at Blackwattle Bay.
Top Attractions within North Sydney!
The Mary MacKillop Museum is the place where you can learn about the story of Australia's first Catholic saint who gives the name of the museum after parking your rental car. The beautiful building which hosts the museum is located on Mount Street. On the same street, tourists will also find the Mary MacKillop Memorial Chapel, which is one of the oldest Catholic churches in North Sydney.
There are also many more historical churches and buildings which are listed on the Register of the National Estate, including North Sydney Post Office, St Thomas's Church of England, Christ Church, St Francis Xavier's War Memorial Church, and many others.
Don Bank Museum is another historical place which is considered a landmark of North Sydney. Parking your rental car here, you will be able to learn everything about the history and tradition of the area, and to witness an impressive collection of antique items.
North Sydney Oval is the place that sports passionates will love to visit in a rental car. This sporting facility is famous worldwide, so make sure you do not miss seeing it. Various sports are being played here, including cricket, rugby and football. The facility is also equipped with a modern cinema.
Greenwood Plaza is a famous shopping center, where passionates will enjoy themselves. Bring your rental car to the building which houses the complex was originally a public school, then it was converted into a hotel, and now it is a major shopping facility.

Book a rental car with us and we can have a confirmation emailed to you in seconds. We are also happy to announce that if you have a change of plans and need to cancel and rebook, then we will not charge you for your cancellation.
Manly and the Northern Beaches
For those who are not from Australia there are a few things that you associate with Sydney. New Years Eve Fireworks, Mardi Gras, Fashion Week, Opera House & Harbour Bridge and of course the beaches.
Bondi Beach has an international profile that has been well earnt with its beautiful beach exceptional beach front dining and the beautiful people who line the shore and frolic in the waters.
For me the beaches north of the Harbor Bridge are the best in Sydney. From Palm Beach down to Manly the beaches are amazing and are for swimming and surfing and there are beaches for everyone.
Palm Beach
There is something very familiar about this beach…
That's because Palm Beach is Summer Bay the fictional town behind the drama of Home & Away. With 21years on Television Palm Beach is beautiful and clean with the beaches glistening in the sun. It's a great family beach and makes for a great day trip from the southern suburbs. The restaurants in the area are also very good.
Newport
For a perfect Sunday afternoon on the water but not IN the water I recommend the Newport Arms hotel on Beaconsfield St, Newport. This historical Sydneysider is the perfect blend of Brilliant food, exceptional service, ambience for miles and all this overlooking Pittwater and Scotland Island.
Mona Vale
For those who love golf and the beach then head out to Mona Vale and tee of while over looking the Mona Vale Beach. Imagine warm sun on your shoulders and the gentle breeze and an easy shot to the green while the ocean provides a soothing soundtrack of waves rolling on to the shore. Mona Vale and Basin Beaches are well presented and cater well for the whole family but be warned it can have a strong beach break.
Dee Why
Lined with Cafes and restaurants and the esplanade has just had as facelift Dee Why is ready to impress. This beach welcome's all ages and is well set out. Like Mona Vale & Basin Beaches, Dee Why can have a strong beach break. If your not s strong swimmer hop into the ocean feed lap pool to cool of.
Freshwater
My pick of all the beaches. Excellent parking, a medium break and a clean foreshore. The area is partially sheltered by a headland on either side. Freshwater is also known as Harbord. The name was changed officially in 2008.
Manly
Manly is surrounded by water, home of the NRL Manly Sea Eagles and the Sydney Aquarium. Manly has always been a multi purpose beach. Lined with Norfolk Pines and perfect for swimming surfing it is also home to the Manly Surf Lifesaving Club which is one of the most successful competitive surf life saving clubs.

Just off the beach is the Manly Corso, which is a shopping, entertainment and dining precinct.

Hop on a ferry at Circular Quay in the city and head on over to Manly. The trip across the water will take longer than a drive but it is well worth the time.
The beach front welcomes beach parties and this year sees the introduction of the Manly Festival of Surfing. Kicking of on the 7th November with a Parade of the surfer's best mate the Kombi. Head down to the Corso to see all the action.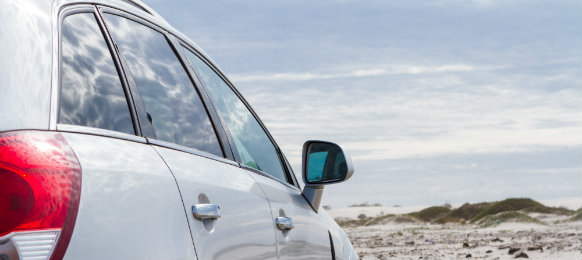 Inland or Coast Road?
For many people who travel either north or south from Sydney or travelling through New South Wales, will at one time ask themselves the question: "Should I travel inland or along the coast?"
It is a big decision as it will effect travel times, options for side trips and also the environment in which your driving.
Inland Travel
North Bound
For my first trip to Queensland from Canberra my choice was to travel inland along the Newell Highway. I spent years growing up around the area so it was a natural choice to go with what I knew especially driving alone.
Joining the Newell Highway in Forbes the roads are easy to navigate and well sign posted. If driving north from Sydney your trip will take you out through the Blue Mountains to meet the Newell in Dubbo. The trip through Bathurst and Orange will wind you through some of the finest farming land in New South Wales.
During summer the sides of the roads on this trip are lined with Sunflowers between Narrabri & Moree. These roads are very flat and very straight - and can test your concentration. This is cotton country so the scenery isn't the most remarkable or exciting. There are stops along the roads here and I would suggest that if you do break during this stretch.
From Moree the road winds to Goondiwindi and crosses the border into Queensland.
Side Trips North Bound
Taronga Western Plains Zoo

Dubbo
Open Plain Zoo which is a perfect day trip or side trip. Great Family Activity.
Parkes Telescope

Parkes
Made famous again after the release of the film "The Dish" and instrumental in landing Apollo 11 on the Moon.
Warrumbungle National Park

Coonabarabran
Take a break and stretch your legs with a hike in the Warrumbungle National Park. This hike has been included in Australia's Greatest Walks list.
Driver Reviver Stops

Parkes, Coonabarabran, Orange, Yass, Dubbo, Forbes, Narrabri
South Bound
Heading South out of Sydney you can seem spoilt for choice. For me no road in Australia beats the Hume Highway. Clearly marked and direct, the Hume Highway has always carried me home.
Heading out through Campbeltown to Mittagong and onto Golburn you will see the scenery change from the busy metropolis to green undulating hills to the open landscapes that inspired our Bush Poets and story tellers.
Your journey will take you pass Yass after Goulburn then through Gundagai then onto Albury and into Victoria. It is a much quicker trip to head south than north but the drive is just as exciting.
Side Trips South Bound
Poachers Way

Murrumbateman
Eat your way around this beautiful township between Yass and Canberra. Why not match your meal with one of the wines from one of the many boutique wineries in the area.
Monte Cristo Homestead


Homestead Lane
Junee
Creepy and Haunted. A great stop for those who like the paranormal or love a good scare. You can also hear about the history of the Homestead.
Rutherglen Wine District

Rutherglen VIC
Great wine fantastic food and a multitude of Cellar Doors to tempt and remember to stop at Parkers Pie Shop in Rutherglen. The have award winning pies cakes and pastries to help you on your trip south
Driver Reviver Stops

West Wylong, Harden, Ardlethan, Narrandera, Euroa, Benalla, Seymour
Coastal Travel
North Bound
The old Pacific Highway was notoriously bad in years past but with the Government improvement to a large sections of the north bound road the trip is now very safe.
The advantage of this route is that its is more direct than the Newell Highway. The drive can be done between the Gold Coast and Sydney in around 10 hours. You will also have the advantage of the beautiful and lush country side to drive through.
One thing about the coast road is that there always seems to be something to do along the way. With plenty of stops to help to revive before continuing on make this a fantastic option for those who have plenty of time to make the trip.
Side Trips Northbound
Byron Bay NSW


This is the heart of Australia's alternative lifestyle. A beautiful coast line that is a must see for all Travelers. Excellent cafes and restaurants and a wide of alternate & holistic businesses will tempt the shopaholic. Head to Cape Byron to see the Lighthouse or just relax on the beach will see you set to continue tour travels North.
South Bound
When heading South from Sydney you will we treated to some beautiful countryside but you will need some to allow for some extra time as this road is not as direct as traveling inland. The road will take you along the southern New South Wales coast where you will travel through places like Batemans Bay Eden and Bega the home of the Famous Bega cheese. Like the northbound trip there are lots of place to stop of for a break or stay for the night.
Side Trips Southbound
Dalmeny

This small town on the New South Wales coast has a wonderful fish and chip shop and a wonderful beach on which to enjoy them on. The beach is virtually deserted so stay the night and take a walk along this beach with someone special.
Lakes Entrance

This area of Victoria has kept Victorians happy with fishing water sking and camping for many years and is worth a visit. Take a walk along the Esplanade and see the fine woodcarvings that have been dedicated to Australia's war involvement over the last century.
Whichever way you travel take time and enjoy this great country.
VroomVroomVroom
Australia
,
New South Wales
,
Australia