Book a Car Hire For the Ultimate Tweed Heads Adventure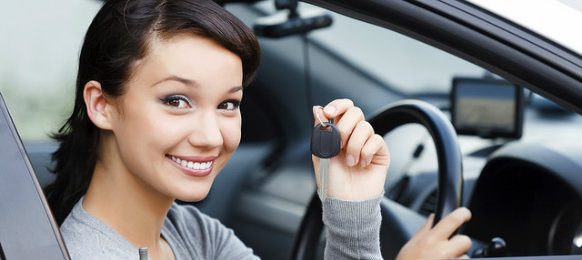 Tweed Heads is a wonderful town located in New South Wales, Australia. Situated on the Tweed River, this is the best place to visit in a rental car. If you want to celebrate the New Year's Eve twice, as Tweed Heads is considered to be the town where time zones can be changed due to the proximity to the Queensland border, then you can do so.
Why rent a car in Tweed Heads at VroomVroomVroom?
Make sure to plan your holiday in advance and book a reliable rental car with VroomVroomVroom for your travel needs. We offer the best rental cars from all segments supplied by the most reputed rental car companies like Avis, Thrifty, Budget, Hertz, and Europcar.
Use our booking system and compare rates of available rental cars in Tweed Heads. In this manner, you will save your self from the hassle of looking for further options on the internet and booking your rental car in advance will save you money.
Book a rental car from Tweed Heads or you can also choose to book a rental car from South Tweed Heads. Before you hop in your hire car, make sure to check Live Traffic NSW to serve as your guide for routes within the city and when you plan to head to Sydney and Taren Point.
We have been helping people book a car rental since 2001. ​If you need any assistance, contact us​ and we will fill you in with accurate information for your travel needs in Tweed Heads.
Why Relax in Tweed Heads with a cheap car rental
With a population of about 51,780 residents, Tweed Heads bases its economy on tourism. The lovely town is located at about 102 km car drive from Brisbane city. Book a rental car and explore numerous tourist destinations in Tweed Heads and below is a guide to help you during your next trip to Tweed Heads.


Attractions | Restaurants| Accommodation
Attractions
---
Crystal Castle & Shambhala Gardens
Address: 81 Monet Drive, Mullumbimby, NSW 2482
A short scenic journey into Byron's hinterland lies a faraway magical place. Hold and behold the enchanting beauty of crystal from gigantic formations to exquisite jewellery. Walk among gods through stunning gardens and rainforest. Find yourself in an ancient labyrinth or sacred spiral. Touch the world peace stupa blessed by Gyuto Monks of Tibet. Indulge in delicious views, local coffee and food.Ignite the senses,enrich your spirit. Discover the jewel of Byron. For more details, please visit their official website
Catch a Crab
Address: Lee and Robert Eyre, Lot 685, Birds Bay Drive,West Tweed Heads, NSW 2486
Experience adventure, fun, and food at Catch a Crab. Join their award-winning crab tour which features exciting activities for the whole family such as feeding the fish and wild pelicans and watching the raptor show. Enjoy catching mud crabs, eating them and watching a show about these crustaceans. You and your family or friends can also catch a fish in the Tweed River and visit the oyster farm where you can buy fresh oysters.
Restaurants
---
Flutterbies Cottage Café
Address: 23-25 Coolman Street, Tyalgum NSW 2484
Anyone would feel at home once they've tried the delectable meals at Flutterbies Cottage Café. Its friendly and relaxing atmosphere bring in comfort to the diners. All of their food are freshly-made and are best paired with wine or French Champagne. If you are more of a coffee lover, make sure to try their organic coffee and match that with their Flutterbie cakes. They also have a Tea Room which you can book for morning or afternoon tea.
Kirramisu Café & Restaurant
Address: 2/74 Musgrave Street, Kirra, QLD, Australia 4225
Known for their high quality service, cosy atmosphere, and a delightful selection of menu, Kirramisu Café & Restaurant has become a family favourite dining venue in Kirra since 2007. They serve breakfast and lunch seven days a week and dinner. During the summer holidays, they offer dinner and live music every Fridays and Saturdays. Start your day with a cup of Dimattina coffee or beat the summer heat with fruit smoothies. End your meal with any of their mouthwatering desserts including their homemade tiramisu.
Osteria
Address: 1 Barclay Drive Casuarina, NSW 2487
Osteria Restaurant located in Casuarina is a multi -purpose facility with its own organic produce garden, a bakery, café, restaurant, function centre and retail store. We are inspired by Italy's approach to food of clean local produce served generously. This is complimented by our green initiatives that include; using kitchen waste to compost, creating our own liquid fertilizer through worm farming, an extensive recycling program, reducing carbon emissions by growing our own herbs and spices and many other projects in development which include water harvesting, solar power and much more.
Accommodation
---
Big4 North Star Holiday Resort & Caravan Park
Address: 1 Tweed Coast Rd, Hastings Point NSW 2489
If you're in search of accommodation, leisure and fun, then Big4 North Star is the place to be. It is just 20 minutes away by car from Tweed Heads and just a stroll away from surf beaches. There are many choices in accommodation – from well-equipped villas and apartments to cosy lodges and powered sites for those travelling in a campervan. Their world-class facilities including Sammy Adventure's Lagoon, Seascape Leisure Centre, and games room make them popular among families.
Greenmount Beach Resort
Address: 3 Hill Street, Coolangatta Queensland, 4225
Enjoy fantastic views of the crystal clear waters and pristine beach when you stay at Greenmount Beach Resort, which is situated on Rainbow and Coolangatta beach. Guests have easy access to major attractions such as Dreamworld, Jupiter's Casino, Movie World, and Dracula Cabaret. All of their rooms are spacious and equipped with modern amenities to bring in more comfort to their guests. Take advantage of their recreational facilities including the outdoor pool, sauna, spa, and restaurant.


Check out other must-see attractions in Tweed Heads
---
Mount Warning is situated close to Tweed Heads, and it is one of the most popular places to visit in this region of Australia. In fact, Mount Warning is a remnant of an ancient volcano, which erupted about 23 million years ago.
Lamington National Park is a major attraction spot for tourists visiting Tweed Heads. Park your rental car and experience the numerous species of flora and fauna that can be found in this beautiful location. The Lamington National Park is perfect for birdwatching, as well as planning beautiful picnics.

Tweed River and the beautiful beaches that can be found in Tweed Heads offer all tourists the best entertainment and relaxation options. Your rental car will allow you to experience numerous aquatic sports, opportunities for fishing, bird watching, walking paths, as well as many surfing beaches, that make Tweed Heads the perfect vacation spot.

Tweed Heads Beaches will amaze you with their unique beauty. Tweed Heads is currently known all over the world for the beautiful beaches that can be found here, but a stay within Tweed Heads will not only assure all tourists great possibilities to have fun, but they will also be able to relax or simply shop around the numerous centers of the Australian town.

VroomVroomVroom
Australia
,
New South Wales
,
Australia