Compare Rates to Find a Reliable Car Hire in Alpha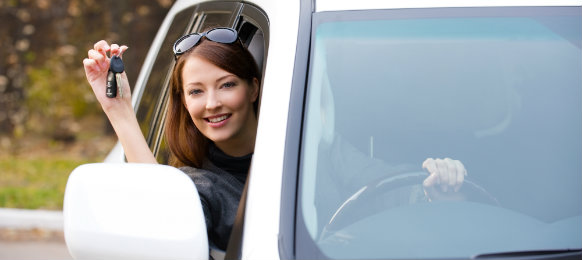 Alpha is a township in central western Queensland. Although at the beginning Alpha was a temporary terminus while building the Great Northern Railway, today it looks different. Alpha is 1051 km North West of Brisbane and 169 km West of Emerald. It is also called the "Town of Murals". 

Located on the Capricorn Highway, Alpha and its streets are named after poets or other important cultural personalities. For example, the main street is called William Shakespeare. Alpha is famous for its 27 mural paintings on buildings. Here, you will also find interesting things to see and many nice places to visit and we can help you with your transport options by assisting you with booking a rental car.
Why book a car rental in Alpha through us?
The township of Alpha is known for its wide array of building murals, an ideal stopover when you're travelling from west to or vice versa. Budget have a pickup depot at Capricorn Highway. Below are some of the reasons why customers love to book their hire cars through us. 

Save time and money. We guarantee that you will get the quality you deserve. Current models are available at very competitive prices. Check Budget rates now and book a car rental in Alpha. Also. read our Price Promise page to learn more.
Zero Cancellation Fees. We understand that travel plans change often which is why we don't charge you a cancellation fee.
No credit card hassles. You do not need a credit card to rent a car with us. However, you will need it when you go to pick up the vehicle.
Excellent Assistance. Feel free to contact us if you need help in booking a car rental in Alpha and it'll be our pleasure to help you satisfy all your queries and car needs. We have our committed and friendly customer care team ready to help with your booking.
Top Attractions Within Alpha
The Jane Neville-Rolfe Gallery is the place you must visit for sure! You will find interesting and nice local art works. If you are an artist or you want to become one, here, you will find the possibility of finding out more about the local culture and artists. It is a recreational activity that will help you have a great time and if you have kids, you can be sure they will like it very much.
The Rowley Roberts information center gives you the opportunity to see how petrified wood looks like, you will also find interesting things about nature and you will take a lot of photos to show your friends.
Carnavon National Park is the perfect place for relaxing and for having a great time in nature. You will see beautiful rain forests and amazing white cliffs that will catch your eyes in a second. Here, you will think you are in heaven and you can always find quality accommodation. There are also camping areas available from June to October. All you have to do is to enjoy all the natural beauties you will find here. Alpha is great for a biologist, but also for a family with kids. You will always find something to do here and you will not get bored.
VroomVroomVroom
Alpha
,
Queensland
Australia