Find and Book a Reliable Car Hire in Goondiwindi Today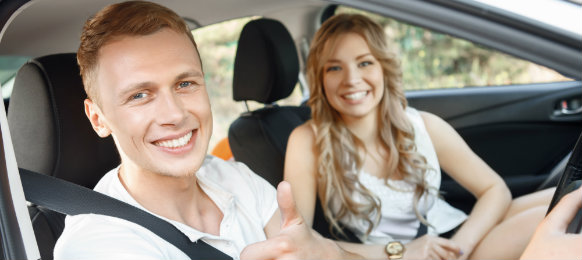 Goondiwindi is still a good old country town. Although it is considered to be located in the outback of Australia, we can still assist in booking a cheap car hire there, when there are available cars.
With a population of about 7.000 based on the 2011 census, Goondiwindi is renowned for being a hospitable town, filled with joyful and friendly people. Its location made Goondiwindi the perfect destination for the ones who are passionate about fishing and for those who love bird watching.
Why rent a car in Goondiwindi with VroomVroomVroom?
We offer the cheapest rates on car rental vehicles in Goondiwindi. Just use our top class booking system and compare rates of reliable car rental vehicles from Avis, Hertz, Budget, Thrifty and Europcar.
A comparison list generated after you provide your travel information and it will show a huge variety of car hire brands from all segments. Select the perfect transport for that will compliment your needs in Goondiwindi and book it as early as possible to save.
With our well-trained customer care experts, assistance is just a piece of cake. Contact us and we will make your day.

Driving tips in Goondiwindi
Goondiwindi is a small town located in the Queensland region of Australia, a 220 km car drive from Brisbane. Goondiwindi is a place where you will enjoy a nice traditional vacation and it is located on the MacIntyre River, so it offers great sights.
Top Attractions within Goondiwindi
The Gunsynd Statue and Museum honors Goondiwindi Grey, an amazing race horse which competed in the 60s and 70s. The horse not only competed, but it also won no less that 29 races. Visit the statue and museum that are located in the town center, near the War Memorial Park Monument.
The Customs House Museum is the best place to get a taste of Goondiwindi's history. This impressive building was restored and turned into a museum and it is surrounded by a great cottage garden house. Those who want to learn more about the Australian culture will surely appreciate this place.
The Boobera Lagoon spans 7 kilometres and it is located only 20 kilometres west of Goondiwindi. If you are in Goondiwindi, you should not miss the chance of seeing the lagoon because it is a true Australian heritage. Since this place has a great cultural significance, water sports are prohibited but you can still enjoy a wonderful day with your family, admiring the great diversity of aquatic and bird species.
The Bendidee National Park is considered a natural heritage, a huge place spanning 250 hectares. This is why it is also known as the Natural Heritage Water Park. Unlike the previously mentioned lagoon, you can enjoy several aquatic sports, including waterskiing, boating, canoeing and wakeboarding here. Swimming is also allowed here, and there are even picnic areas specially arranged for you. Moreover, besides the multitude of animal and bird species, you can also see here the highly endangered Bull oak jewel butterfly.
VroomVroomVroom
Australia
,
Queensland
,
Australia