Find a Reliable Car Hire in Maryborough - Fast and Easy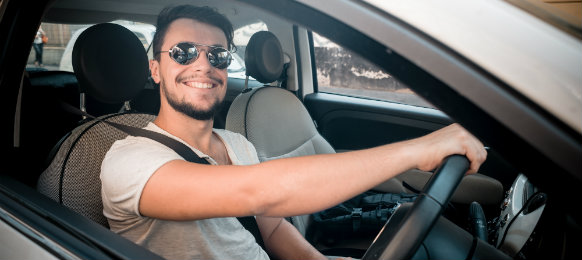 Book a top rental vehicle in Maryborough which is a great coastal city, in Queensland, Australia, located on the Mary River. Its development, since the foundation in 1847, is connected with port activities and growing mining and agricultural industries that you can visit. Maryborough has a multi-ethnic population of over 28,000 people.
Although it is not one of the biggest cities in the country, there is still a lot to see and do. Let us help you book a car hire so you can enjoy Maryborough.
Why rent a car in Maryborough with VroomVroomVroom?
Renting a car will give you the freedom to explore Maryborough at your own pace with your own itinerary, much better than those public transport options. You get convenience and comfort, as car rental gives you the option to drive away anytime, anywhere and with anyone.
Pick up your car rental in Maryborough as it's the best place to be for an unforgettable vacation. You can have fun activities with your family and friends all over the city, admire great architectural designs, untouched by the passing of time and take a little bit of that antique feeling back home with you from one of the famous local shopping venues.
We have prepared a comparison list of efficient rental vehicles that you can reserve by filling in the search menu with your vacation info. Our vehicles are supplied by the most trusted car rental agencies.
We suggest that you reserve your hire car as early as possible to take advantage of best rates. No need to freak out if you change your plans for you may cancel your reservation without paying anything.
That is right, VroomVroomVroom don't charge cancellation fees and is free from hidden charges. We will only ask a valid credit card by the time you collect your transport from our depot.
We have the best customer assistance with our trusted and efficient customer support who are experts with your needs. Contact us and we will guarantee your satisfaction.
Top attractions to see in Maryborough
A Touch of the Past is an antique store in Maryborough that is specialized in shopping items concerning antique styles. It offers a large variety of furniture, jewelry and other collectibles that will beautify your home or your outfits. The store is a local family business and has managed to make a name for itself in Maryborough and all over the surrounding areas. Great gifts for back home and souvenirs can be purchased here, that will impress anyone with their uniqueness and designs.
Maryborough Walk of Achievers is a line of commemorative plaques. They celebrate great Maryborough locals that have made an impact in their fields and have gained respect and gratification for their work and also for the city. Through the Walk of Achievers, the local community encourages people to take action and strive to be the best at what they do. It is a great place to visit if you want to find more attractions, as from the line of people you will find more information about the city dwellings.
Anzac Park and Ululah Lagoon is located in Maryborough, on the Fraser Coast. This beautiful outdoor venue is a the place to be on warm days, for walks, bike rides and roller skating. The park also offers facilities for barbecues and picnics, public toilets and wide playing grounds. Therefore, this Maryborough location is ideal for family time or fun activities with friends. Regardless of different ages, there is something here for everyone.
VroomVroomVroom
Australia
,
Queensland
,
Australia