Securing a Car Hire in Moranbah is Now Made Easy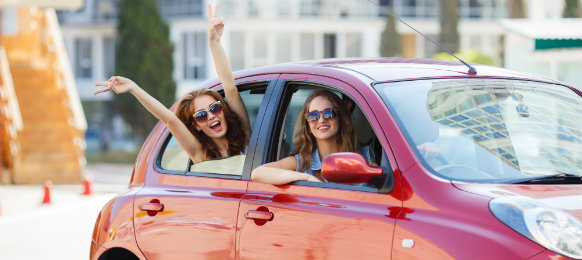 For a merry holiday in Moranbah , make sure to book your car rental through VroomVroomVroom. Located in Queensland, Moranbah is one of the most beautiful places that you could visit! Although Moranbah was a mining town it has developed enormously. 
The area offers many sports and accommodation facilities, many parks, clubs and an amazing landscape that takes your breath away after you collect your cheap car hire from our depot. From the coal mining industry to a popular and very appreciated holiday destination, the town is a thriving community and destination.
Why rent a car in Moranbah with VroomVroomVroom? 

Nothing compares with the comfort and convenience a cheap car hire can provide you in your vacation. It gives you the freedom to decide what to do and where to go anytime, anywhere.
VroomVroomVroom can give you a perfect vehicle that will compliment all your travel needs. Simply enter your vacation info into the search menu and a comparison list of cheap rental vehicles will be provided for your reference.
Select the best transport for your holiday from a wide list of efficient vehicles supplied by the most trusted car rental companies like Avis, Hertz and Budget. Book your rental car as early as possible to avail affordable rates. Check out out Price Promise page to know more.
We have prepared several pick up locations in and near Moranbah for your convenience. No need to worry when you need to cancel your reservation due to change of plans, just cancel anytime without paying anything. VroomVroomVroom don't charge cancellation fees.
Should you need help in booking a cheap car rental in Moranbah, our friendly customer care experts always willing to serve you. Just contact us and it'll be our pleasure to satisfy all your enquiries.
Moranbah is not only a mining town, but also a place with large green areas that will make you feel wonderful and enjoy the miracles of nature in your rental car. Moranbah is a place with many contrasts, but they are those which make it unique and remarkable while driving around the town!
Top Attractions within Moranbah
Peak Range is a fascinating park in Queensland, Australia and is the ideal venue for those who love nature, animals and want to relax. This park is about 760 km northwest of Brisbane and is one of most beautiful attractions from here. It is one of those memorable places that you will surely love without a doubt! If you take your children with you, then this is the perfect place for them, too!
Moranbah Airport is operated by BHP Billiton Mitsubishi Alliance, which is a coal mining company. From this airport, you can travel to Brisbane, Cairns or Townsville, so your trip will not stick only to Moranbah.
Peak Downs is a coal mine located at about 31 km of Moranbah. It is one of the few mines in Bowen Basin and production at this mine began since 1972.
Goonyella Riverside is also a coal mine in Queensland, situated about 30 km north. The coal that is produced here, is very popular for its coking features.
VroomVroomVroom
Moranbah
,
Queensland
Australia