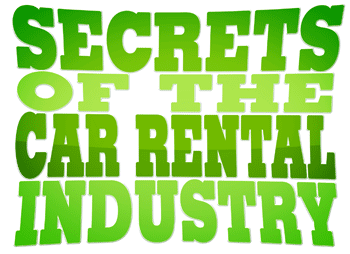 Car rental tips: Check out how you can get the most out of your money
1. Book for Free.
VroomVroomVroom allows you to cancel with zero charges, which means you can book and cancel at anytime. Therefore, if you book in advance and find a cheaper price on our website, you can re-book and cancel the original. Bookmark your search results page and return every few days to check. Rates shown on VroomVroomVroom are live and the latest prices are displayed in under 30 seconds. The suppliers have "specials" if there is an oversupply of rental cars. With a car booked already, you can still compare rates up until the day you travel to ensure you have the best deal available.
2. Book early!
Are you planning to go on a holiday during the Christmas season or other popular holidays like Easter, Valentine's Day, or New Year's Eve? VroomVroomVroom's friendly advice is to BOOK EARLY! Why? It is a fact that rental cars reach their peak rates and eventually get sold out during the holiday season and during other important events. Some people even book three months ahead of time, especially during the Christmas season because rental cars get sold out fast.
Tips:
Make sure details of pick-up and drop-off are as accurate as possible to avoid re-booking and paying more.

If a reservation is changed after confirmation, the suppliers recalculate rates to what they are selling at the time of modifying a booking, thus there is a chance that will be more expensive as the demands increase.

Rental cars will get booked out - so extending rentals may not be possible.

Here is a video that illustrates why you should book rental cars early:

3. Returning a car hire early may be more expensive.
There is often a 7-day rate bracket with suppliers - similar to "weekly" motel bookings. A simple example is a daily rate at $60 per day, a 7-day rate at $50. The 6-day booking is more expensive ($360) than a 7-day booking ($350). Similarly a "weekend" rental may change to higher rates if it is not kept over a weekend. Your reservation locks in the rate specific to the times in that reservation.
Tip: If you are unsure, book both options and cancel one closer to the time of travel. We don't charge cancellation fees.
4. Check the vehicle for existing damage upon pickup.
The rental agreement is a contract that will include any pre-existing damage. Take at least two minutes to check both the exterior and interior of the car as well as the engine. You can also take photos using your smart phone, to have proof of the car's condition, in case the supplier insists that you've scratched the vehicle. Damage must be identified upon pickup and checked at drop-off so that no mishaps occur.
Tip: Never accept any rental car with damage or make sure you inform the supplier if there's slight damage so you can both put that in writing.
5. Altering the booking details can cost you.
Any change such as dropping back early or changing the times, can mean the suppliers will re-calculate rates to the time you made the change. With this in mind, changing the drop off point or return date/time, may increase the final costings dramatically. Changing the booking after it is in place can be very expensive.
Tip: Finalize all booking details and ensure you have the correct dates, times and pickup/drop off locations already included in your booking.
6. 30 minutes can cost you a substantial amount of money.
The time you collect the car is when your contract begins. After 24 hours, the second daily rate starts. Most suppliers allow a 29-minute grace period. If the rental car is not back within the grace period, they charge around 1/3 to 1/2 of the daily rate per HOUR! All insurances are charged at the full day rate, even if the vehicle is only 30 minutes past check out time.
Tip: Check the traffic situation in the area and try to leave at least 15 to 30 minutes earlier than your expected travel time.
7. Check for existing protection for car rental excess.
Many customers find they have existing car rental excess protection with their travel insurance policies or with benefits provided by their credit card. We've got an easy to follow guide on your excess options over at our insurance page. Click here to find out more.
8. Choose the same pick-up and drop-off location.
One-way booking is more expensive! For example, if you are picking up your rental car in Adelaide and decide to return it to the Adelaide Airport, you may be surprised to find out that rates are higher. Make sure that you choose the same location for pick-up and drop-off so you can get cheaper rates.
9. BYO car seats and save some money
Car rental suppliers will charge you if you wish to add a baby seat to your booking. When booking ahead, check to see the rate for the baby seat. If it is easier to bring your own, you may find that you can save a bit of money. Remember, that during the peak travel seasons in Australia, extras offered by the car hire suppliers book out very quickly. It is important you have confirmation about extras, especially baby seats before you travel. Check out our baby seat page for more information.
10. Carry a print out of your booking details.
Have the booking confirmation email printed out and carry it with you when you pickup the car rental. With this printed, you have exact details of your booking on hand in case there are any discrepancies.