Top 10 Thrilling and Wonderful Outdoor Activities in Australia
Australia has much more to offer than you can imagine. After you have spend some time walking on the white, sandy beaches, surfing the best waves and drinking world-class wines, there are plenty of exciting activities available to get your heart pumping. VroomVroomVroom has put together a list of some of our favourite thrilling adventures in Australia.
Where to find the most exciting outdoor activities in Australia
Do you consider yourself open to adventure? Are you ready to jump and fly like a bird? Maybe you just want to experience an unforgettable zip-trek and have fun in the tree tops. Or you take pleasure in an exhilarating ride of jet boarding? Here's our go-to list chasing thrills in Australia whether you want get close to nature or experience the outdoors. And we promise, these wild activities won't disappoint!
1. Skydiving over Mission Beach
Have you always wanted to skydive? Book your first skydive to experience the thrill of jumping out of a plane. Mission Beach is one of the most popular places to skydive in the country, offering some fantastic views over Far North Queensland's stunning beaches. Some other popular places to skydive within Australia include Wollongong Beach in
Sydney
,
Byron Bay
in New South Wales,
Melbourne
Skydive Centre, Sky Dive Nagambie, Adrenalin and Adventures Australia and Lee Point Beach in
Darwin
.
2. Paragliding across Sydney's Royal National Park
Head to Stanwell Park if you want to learn paragliding . This lovely and scenic beach-side town which offers nice big cliffs to launch from, lies North of Wollongong and south of Royal National Park.
3. Tandem Hangglide near Wollongong
If you are searching for an unforgettable day out, or to enjoy the experience of a lifetime with your friends, why not join the fun in hang gliding and learn how easy it is to fly. Located at Hill 60 in
Wollongong
, HangglideOZ provides the sudden excitement of tandem hang gliding.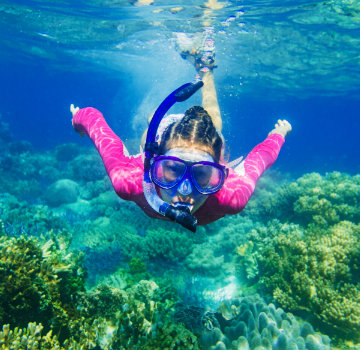 4. Scuba Diving in the Great Barrier Reef
If scuba diving is more your style, come along or bring your friends to see and experience the amazing The Great Barrier Reef in Queensland, which is known as the largest biggest reef on earth and stretches most of the way down the east coast.
5. Jet boating
If you want to enjoy the rush and thrill of jet boating, there are many popular destinations in Australia, including the
Gold Coast
,
Sunshine Coast
, Cairns and Sydney Harbour where you can experience an adrenaline filled, sightseeing thrill-ride.
6. Bungee jumping in Cairns
If your loved ones or your friends love the extreme, why not send them on a mind-blowing bungee jumping experience. AJ Hackett in
Cairns
is one of the best bungy companies in the world. Situated 15 km north of the capital of adventure travel of Australia, AJ Hackett owns a 50 metre Bungy Tower.
7. Zorbing
Zorbing is a fun activity for the kids and young at heart adults to experience. If you are looking for a great place, don't look any further as
Surfers Paradise
is a great spot to organise your zorbing. This is actually simple, just get into a giant hamster ball and be ready to roll down a hill.
8. Zip Lining the Treetops
Come along to soar through the Treetops and have fun with your kids and friends in Belgrave. This is a fun and challenging outdoor activity for your family to experience and enjoy.
9. Cave Diving
Uncover the magic and delight of caving, as well as the serenity of being underwater. You can select from different levels of difficulty from Cave, Deep Cavern, including Cavern and Sinkhole sites, and Advanced Cave.
Plan and organise your next adventure to Fraser Island, which is situated off the
Queensland
coast. Known as the world's largest sand island and four wheel driving destinations in Australia offering stunning beauty and natural diversity, see if you can drive on sand and discover why this place is one of the most in demand holiday.
Do you have anything else to add to this article? Let us know what you think.