Compare Rates to Find an Affordable Car Hire in Ceduna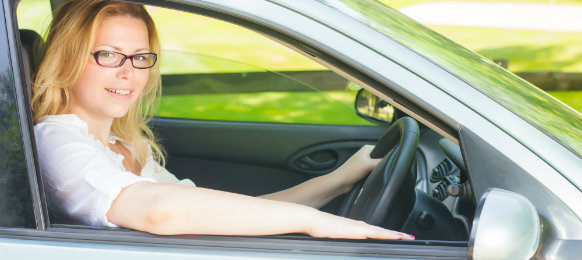 Ceduna was established in 1898 as a small fishing port in South Australia, on the West coast. Its population is approximately more than 3,000 people. Currently, it is seen as a wonderful location for small shore businesses and trades or for holidays in the Murat Bay.
With an airport located in Ceduna, you can choose to collect a car here or from the city centre. Ceduna offers its visitors the possibility to admire beautiful panoramas anywhere around the city, to enjoy vacations on its sandy beaches and take in a little bit of Australian cultural and gastronomical experiences, all in one place.
Why rent a car in Ceduna with VroomVroomVroom?
Wide selection of cars - VroomVroomVroom offers a vast range of well maintained and efficient car hire vehicles at competitive prices supplied by the most outstanding car hire brands like Avis, Budget, Hertz, Thrifty and Europcar. We also have several pick up locations perfectly placed in and near Ceduna for your convenience.
Great Rates - Make sure to check out and read our Price Promise page to score great rates.
Exceptional Customer Care - We have the best customer care team who are ready to help you out. Should you have any questions, contact us and it'll be our pleasure to assist you.
Witness Ceduna in your first-rate rental car
It's called Ceduna from the Aboriginal word Chedoona which means 'a place to sit down and rest'. And because of its sandy coves, sheltered bays and offshore islands it's always been a popular place for a beach holiday. Not only that, Ceduna also offers some of the best oysters available in the country!
When you're on a vacation the last thing you want to be worried about is transportation. With a great car rental doesn't have to be a problem anymore. You can get quality service all at a very affordable price.
Top Attractions within Ceduna
Murat Bay
Why not go for a dip, eh? Drive down a few minutes from the town centre to the scenic Murat Bay to engage in the many water based activities. Pop in for a swim and don't you fret because Murat Bay has got the best sheltered swimming conditions. Enjoy a fun and water-filled first day here at Murat Bay.

Ceduna's Old Schoolhouse Museum
Within the junction of Murat and Park Terrace lie's Ceduna's Old Schoolhouse Musuem. The museum holds a variety of historical displays depicting Ceduna's pioneering past. A quirky attraction in the museum is the Maralinga Room. It's where visitors can get to see a number of radioactively inert objects souvenired from British atomic tests of the 40s and 50s. These tests took place in Maralinga and Emu. It's quite sad that most of the traditional Anangu people were forced to vacate their homelands for years. Along with that, the museum has plenty more timely artefacts that are sure to spark your interest.

Ceduna's Oysterfest
This one's a long shot but if you happen to be in Ceduna during the first week of October then you're in for a massive treat! Ceduna's Oysterfest happens this time of year and it's quite a main event and celebrates the prized eating qualities of fresh and tasty local oysters. You don't want to miss this for the world!
So I'm guessing you're right about itching to visit Ceduna now that I've shone a light on all its little wonders. I do hope you make the most out of your trip and don't hold back on the fun. Enjoy your youth, it's the best thing you have. Trust me, I'm old.
Oysterfest is an annual festival held in Ceduna, every October. Move your cheap car hire and witness the celebrations that include a gala, a charity, concerts, parades and children activities, all provided through local sponsorship and centering on serving dishes based on oysters.

Ceduna Arts and Cultural Center is not only a place for exhibitions and galleries, but also, and most importantly, a place designed for local artists to come work, showcase and sell. Get in your cheap car hire and move to the center that gathers artists from Ceduna and from nearby cities, who want to express their ideas in a specially equipped space, offering support through workshops and trainings. Tourists with cheap car hires are welcomed here to admire and buy art.

Old School House National Trust Museum was built in 1912 and was Ceduna's first school. Later, in 1981, it became a museum housing antique and artifact collections and numerous valuable objects that have a special historical significance.
Alexander's Beach and Spotters' Memorial is a location with a double value for Ceduna's visitors with cheap car hires. First of all, Alexander's Beach, named after a local blacksmith, is a good place to spend holidays during summer vacations. Secondly, Spotters' Memorial is significant from a historical point of view, in remembrance of the Second World War spotters, who used to watch over bay for enemy ships.
National Parks near Ceduna cover a range of flora and fauna that is specific to the location, meaning that they have adapted to the sandy and dry environment. The most recognizable parks include: Decres Bay Wittelbee Conservation Park, Laura Bay Conservation Park, Nuyts Archipelago Conservation Park, Yumbarra Park, Goog's Track, Acraman Creek, Great Australian Bight and Nullarbor National Park.
VroomVroomVroom
Australia
,
South Australia
,
Australia