Compare Rates to Find a Dependable Car Hire in Yeppoon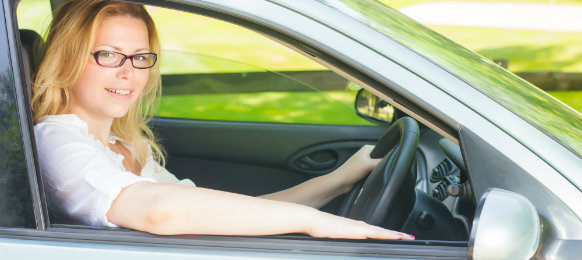 Yeppoon is a wonderful place to visit in a rental car, as you will have a lot of unforgettable experiences in the historical, natural and artsy venues.
The coastal town of Yeppoon is located 40 km from Rockhampton city, and we strongly recommend hiring a rental car in order to appreciate the amazing sights, tropical environment and breathtaking scenery of Yeppon and its nearby cities.
Why rent a car in Yeppoon with VroomVroomVroom?
Our rental car rates already include GST, basic insurance, unlimited kilometres unless otherwise stated, airport taxes/location fees and one way fees if applicable. One of the best things about booking a rental car on our site is, all confirmed VroomVroomVroom bookings are 100% guaranteed.
You are also free to cancel your rental car reservation anytime without incurring any charges. With no cancellation fees nor hidden charges, you'll have the value of your money.
For all assistance in booking your car rental, simply contact us and we will fill you with accurate info for your  enquiries. Our customer care team are always available to satisfy your rental car needs in Yeppoon.
Driving tips in Yeppoon
Reserve a car in Yeppoon which is a charming little city, located in Queensland, Australia. It is approximately 25 minutes rental car drive from the city of Rockhampton. According to the 2006 census, Yeppoon has a total of 13,500 residents, and has an abundance of resorts, hotels, motels, apartments, B&B's and camping sites.
Moreover, the venues are also quite generous: funky coffee shops, takeaways and many types of restaurants that come with a generous offer for all the taste-buds. For the tourists  who have booked a rental car, there are many attractions, due to the fact that Yeppoon has many historical places of interest. VroomVroomVroom can help you get around and see the top attractions in Yeppoon in a rental car.
Top Attractions Within Yeppoon
Bring your rental car to Bluff Point Track which is a wonderful place in Yeppoon, where you can enjoy scenic landscapes along the Capricorn Coast rocky outgrowths, formed by the volcanic eruptions, more than 130 million years ago. Take a walk through the vine forests and take pleasure in the views over the Keppel Bay islands.
Mojocreations Floating Gallery is a unique gallery, in the sense that it is a 46 foot catamaran, exhibiting an interesting selection of stainless steel sculpture. When you walk up the swim steps after parking your rental car, you are facing a seascape feature wall in the main room. All throughout corridors and hulls you are exposed to fine artworks. Visiting this gallery in Yeppoon will leave you with a memorable cultural experience.
Cooberrie Park Wildlife Sanctuary is a place where man meets nature, 15 minutes away from Yeppoon Beach. You and family have the opportunity of cuddling a koala, petting a snake, feeding the kangaroos and the wallabies, getting really close to crocodiles and alligators. There are more than 350 native animals put on display. Cooberrie Park is a great place for both children and adults.
Footlights Theatre Restaurant is an Australian one of a kind venue. The Yeppoon restaurant has to offer a sumptuous three course dinner, show included. There is nothing that comes this close to the quality show and exquisite food.
VroomVroomVroom
Yeppoon
,
Queensland
Australia