Finding a Reliable Car Hire in Burnie is Fast & Easy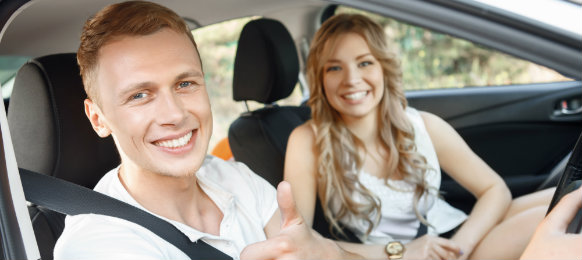 Reserve a top rental car in Burnie which is one of the most beautiful port cities in Australia. We compare car rental deals from top suppliers around Australia such as Hertz, Europcar, Thrifty, Avis, Budget and Enterprise.
With a population of approximately 21,000, Burnie offers a beautiful beach, numerous shopping centers, restaurants, galleries, gardens and parks, can make all tourists enjoy their stay in the amazing city.

Why rent a car in Burnie with VroomVroomVroom?
Booking a car rental in Burnie is easy with VroomVroomVroom. You have the option to either collect a cheap car hire in the city area or Burnie Wynyard Airport. Here are some reasons why we suggest you reserve a car rental in Burnie using VroomVroomVroom's website.
We will compare the rates and you can choose the best size vehicle at the best rate for your travel dates.
Booking a car hire in Burnie will allow you to explore the great north-west coast of Tasmania in style and comfort.
You may choose to begin your Tasmanian Self-Drive holiday from Burnie and VroomVroomVroom will be able to find you a cheap car rental to suit your needs.
Read our Price Promise page to learn how you can find the cheapest rates.
Our highly-motivated customer care experts can help you in finding the right vehicle for you. Contact us today! If there's any problem or you need some assistance, connect with us via phone call, email or live chat.
Driving tips in Burnie
A hire car will help you to not only explore Burnie, you will also be able to enjoy the surrounding region as well. Situated around Emu Bay, it is located on the north west cost of Tasmania and at about 47 km from Devonport City. Tourists will have to drive their car about 134 km from Burnie to Launceston. The main industry of the city was paper production and is now the manufacturing of specialised underground mining equipment.
Attractions in Burnie that you can access in a rental car
Burnie is a beautiful seaside city and an industrial hub where you are sure to find something that will interest you to help you pass the time away. Having a cheap car hire will just provide you with the freedom to do exactly what you want to do.
We have compiled the following list of activities that locals and visitors enjoy in Burnie.
Summer by the seaside is a dream come true in Burnie. Enjoy a day at the beach with your family or get out the fishing rods and catch your own tucker. With plenty of opportunities to enjoy a variety of water sports including diving, swimming and boating, Burnie in Summer is a treat. Please note that car rental over the Summer holidays can be scarce as tourists and holiday makers will book hire cars well in advance. We suggest if you wish to book a cheap car hire in Burnie over the school holidays, you do it as soon as possible.
Burnie Park is one of the major parks within the city. Tourists visiting Burnie for the first time should definitely include this location into their routes. And Burnie Park will not only offer visitors the possibility to enjoy a long and relaxing walk it also offers a family friendly environment with playground equipment and BBQ's to cook a snag. Enjoy the fresh air and sunshine. Burnie Inn is also located within the park grounds and is the oldest building in the city. It was built in 1847. 
Burnie Regional Museum is another great tourist attraction not to be missed.  Offering an interactive display of how people lived 100 years ago, the museum has a life like street setup to show you how much technology has changed our lifestyles. Drive your cheap car hire to the museum and become educated about Burnie's history. There is an admission fee with family passes available.
Guide Falls are located about 10 km from the city of Burnie. The waterfall is the most accessible by foot, and you can leave the cheap car hire behind and enjoy the fresh air. With picnic areas available, the family will enjoy a great day out.
Regional Art Gallery is the place to visit if you want to learn more about the culture of the city. The Regional Art Gallery is located in the Civic Centre Precinct. Numerous exhibits are featured here, including classical, historical works and contemporary or modern art exhibits.
Makers Centre is the newsest addition to the Burnie foreshore, at the western end of West Beach. Containing the visitor information centre, Creative Paper, artists workshops, cheese tasting and a restaurant, the Makers Centre pays tribute to the artisan locals who are leading the cities post-industrial renaissance.
VroomVroomVroom