Compare Car Hire Deals at Burnie Wynyard Airport Today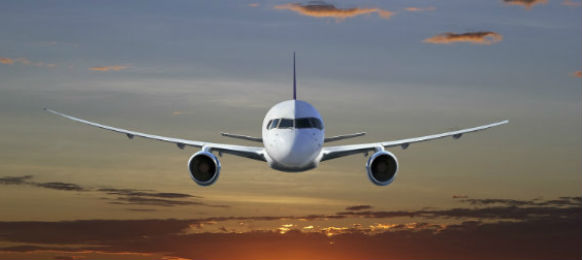 VroomVroomVroom can help you find and compare car rental at Burnie Wynyard Airport from top suppliers such as Europcar, Avis, and Hertz. Save time and money when you book a rental car on our site.
Burnie Wynyard (BWT) is an airport located in Wynyard, which is a small rural town in the surrounding area of the bigger city Burnie. Located on the North West Coast of Tasmania, The airport was completely upgraded in 2006, as the number of visitors with car rental continually increases. The major airlines here is Regional Express Airline, which connects passengers four times a day to and from Melbourne.
When rent a car at BWT with VroomVroomVroom?
Great rates: At VroomVroomVroom, we are sure to find you the best deals for car rentals. You don't have to visit a lot of websites just to find that best price for renting a car. Check out our Price Promise page if you want to find a great car hire deal from Wynyard Airport.
Convenient airport location: We work with car rental companies who are located at the arrivals terminal of Burnie Wynyard Airport, so there are no extra travel just to pick up your car hire. You can drive starting from the airport, to your hotel or to your first tourist destination right away!
Trusted since 2001 - We have been assisting people to book the right rental car for more than a decade. Contact us today!
Driving tips at Burnie Wynyard Airport
Situated 19 kilometre from the main city of Burnie and 500 metre from the town of Wynyard, Burnie Airpot is a user-friendly terminal that has free internet access, tourist information centre and shops for relaxation and refreshments. The airport supports transportation of the Northwest Coast of Tasmania with a scenic view of the extinct volcano, Table Cape and the Mt. Roland.
It will take you just over 20 minutes to reach central Burnie from the airport via the Bass Highway. Exit onto Mount Street for the town centre.
Use a and book a reliable rental car to explore Burnie Wynyard
As you plan your holiday, you will realise that a car rental is the best option for transportation from the airport. We can help you book a car hire in Burnie Wynyard Airport today. You can get a quotation by entering some very basic travel information and running a search on our website. You will then be shown a list of vehicles available at your requested times.

With Burnie Airport as your portal, you can visit Tasmania's key sites that has been famous for its vast and unspoiled natural environment with 37 percent gone to reserves, national parks and World Heritage Sites.
Explore Tasmania in your Car Hire
Here are some great attractions you can access when you collect a car hire from Burnie Wynyard Airport.
Tarkine is one of the world's greatest area of wilderness. It spans across 447,000 hectares and is a world-renowned Heritage significance. It embodies honorable natural and cultural values, as well as one the world's most important remaining patches of temperate rainforest.The location is also a significant Aboriginal region that contains a myriad of landscapes, from gigantic forests to massive sand dunes, spanning beaches, tough mountains and pristine rivers that house more than 60 species of rare, threatened and endangered Australian species.
Strahan is a tiny town on the west coast of Tasmania that used to be a port. It's now an important locality for the region's tourism since it's the base for boat trips to other scenic locations such as Sarah Island and the lower Gordon River into the heart of the World Heritage Franklin-Gordon National Park.
Cradle Mountain
is the cardinal feature of the World Heritage Cradle Mountain-Lake St Clair National Park. The park sweeps across 124,942 hectares and is characterised by a rugged, glaciated landscape with over 25 major peaks. Its most famous is the sweeping Cradle Mountain.Take one of the quick walks at Dove Lake, or enjoy a beautiful flight or trail ride from Cradle Valley. You'll certainly enjoy your time in this magical land.
The Fossil Bluff
should not be missed. Millions of fossils are encased in the cliffs here. Beside all the talk about fossils, you can enjoy some scenic views of the coastline here. Your car rental will be safe and dry in the car parks available.
Table Cape
is a short drive from Wynyard the. Established in 1888, visit the lighthouse on the top of the bluff as you pass lush fields of crops, dairy cattle, poppies and stunning tullips. The Van Diemen Quality Bulbs Tulip farm is the only farm of its kind open to the public and is in lovely bloom from September to October each year. The views of Bass Strait and Tasmania from the Table Cape lighthouse are also a sight to see. The location is popular among campers and backpackers during holidays.
VroomVroomVroom
Australia
,
Tasmania
,
Australia