Finding a Reliable Car Hire in Balwyn is Now Fast & Easy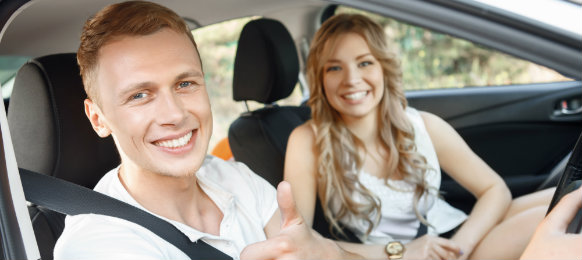 Balwyn is located at about 10 km car drive from Melbourne. This means if you can't find the perfect rental car in the area, there may be another depot close by to hire a car. The suburb has a population of more than 14,000 people, and numerous visitors come to the city in their car hire every year.
The suburb started developing in the 1850s, evolving to become the impressive business center that Balwyn is nowadays. The area is considered the most influential and important suburb of Melbourne.
Why book a car rental in Balwyn with VroomVroomVroom?

Having teamed up with the most trusted car hire brands in the industry like Budget, Europcar, Thrifty, Hertz and Avis, we provide you with the perfect tool to meet all your travel needs.

Convenience

 - Following bus timetables, looking for connecting trains, trying to carry a board on the bus... None of that sounds fun or convenient! But with a rental car, you have the freedom to go where you want and when you want. Hiring a car means you don't have to wait around or rely on bus timetables. With ample amounts of parking in all of the major hot spots, you can stay and play for as long as you want. Booking a car hire with us literally puts the 'key' to having the best holiday of your life in your hands!

Time 

- If you're lucky enough to be holidaying in Balwyn, then you want to make the most of your time. You can sleep in and still make the most of all the available activities. You don't waste any time in your day waiting, or miss opportunities to do or see something.

Comfort

 - A car provides complete comfort for your holiday so you don't have to share buses or shuttles with other holiday makers. 

Book your car hire in Balwyn using our booking system and a comparison list of available rental vehicles with their rates will be provided to you.
Fun

 - It's fun to drive around a tourist areas, you get to stop and enjoy wonderful sights as you go. 

Relax

 - You can relax knowing that your transportation needs are covered. Don't let stressful schedules dampen your holiday fun. Book a rental car and relax. 

If you need assistance, contact us and one of our customer care team will help you with your enquiries. You may also want to check out our location pages for options on your next holiday in Australia. Whatever your needs are, VroomVroomVroom always have something for you.
Explore the Top attractions in Balwyn
Maranoa Gardens is one of the most amazing locations in Balwyn City. Tourists in thier car hire coming to the city should definitely include Maranoa Gardens into their routes. Maranoa Gardens are located near the Beckett Park, featuring an impressive variety of floral species. An important element that makes Maranoa Garden such an amazing place is its incredible dimensions, being spread on a surface of more than 3.5 acres (1.4 ha). Maranoa Gardens is the only public garden in Victoria which includes so many species of Australian plants. Get in your car rental and learn about numerous plants which can hardly grow in Melbourne in normal conditions, many stunning and spectacular plants are featured at the Maranoa Gardens.

Visit the Fitzroy Gardens which is one of the major tourists attraction within the city. The Fitzroy gardens are about 64 acres (26 hectares) and they are situated at about 8.9 km from Balwyn city's center.

St. Patrick's Cathedral is located at approximately 9.4 km car drive from the center of Balwyn City. However, all tourists with hire car who plan on coming to the city should visit St. Patrick's Cathedral, as it is defining for the architecture of the Gothic Revival style. The building itself is impressive and it can easily be described as quite astonishing.

City Museum is another amazing location close to the city. Located at about 9 km car drive from the center of Balwyn, The City Museum is a location in which tourists with rental car can get in touch with the culture of the city of Melbourne and the Australian specific and traditions.
VroomVroomVroom