Booking a Cheap Car Hire in Avalon Airport is Now Easy
Getting to and from Avalon
Avalon Airport is Melbourne's second airport, located about 40 minutes drive from the Westgate Bridge. It is considered to be the second gateway to Melbourne. Avalon Airport (AAV) is a great alternative to flying into Melbourne if you find a cheap flight, because a hire car will still give you access to all of Melbourne's great attractions.
When booking a flight into Melbourne, do not get Avalon Airport confused with Melbourne Tullarmarine Airport. The fact that Avalon Airport is only 15 minutes drive from Geelong (Victoria's second largest city) doesn't seem to make any difference to the advertising. Either way, both Melbourne and Geelong are easily accessible from Avalon Airport, once you've hopped off the plane and into your rental car.
Why rent a car in Avalon Airport at VroomVroomVroom?

VroomVroomVroom has official contracts with Avis, Hertz, Thrifty, Enterprise (formerly Redspot), Budget and Europcar, and are therefore able to collate their deals into one convenient place.
 You can compare and choose offers to make sure you're getting the best deal. Sometimes VroomVroomVroom has specials that are not available anywhere else on the internet, and VroomVroomVroom low web based rates. We also guarantee the lowest prices. Check out VroomVroomVroom's Price Promise to see how this works.
Turn your Avalon Airport car hire left as you leave the airport, you'll need to take the left entry onto the freeway, which is the Geelong turnoff, and you're almost there already.
We may also be able to assist with a campervan from a nearby depot. Here is our Australian Campervan page. Use the map to locate the most convenient campervan depot near Avalon Airprot. You may also check out our location pages for options on your next vacation in Austalia.

We have our friendly customer care experts waiting to help you with your booking. 

Contact us

either via phone call, email or live chat.
Driving tips in Avalon Airport
Avalon Airport is on the main road, the Princes Freeway, between Melbourne and Geelong. Driving to either city is pretty easy. If you're heading to Melbourne, then turn your Avalon Airport car rental left as you leave the airport, and go across the freeway overpass to take a right turn onto the Princes Freeway. Basically, all you need to do now is follow the signs all the way to the bright lights of lovely Melbourne.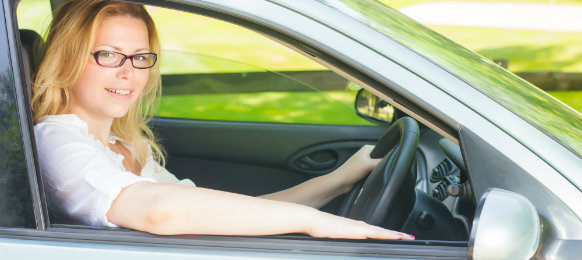 Best things to do in Avalon
Avalon —a place where you'll definitely go back to!
Avalonis located at the outer suburb of Geelong, Victoria. It is situated on the western shore of Port Phillip Bay to the southwest of Melbourne, and its Local Government area is the City of Greater Geelong.
The suburb of Avalonis well known for the Avalon Raceway and Avalon Airport, which is the new home base of the budget domestic airline, Jetstar Airways, and the site of the biennial Avalon International Airshow. Even though located at the outskirts of Geelong, the Avalon Airport operates as the second airport for the city of Melbourne.
And here's what: There are plans being considered that the Australian Formula 1 Grand Prix will be moved to a $200million race circuit at Avalon!
Here are some of the sights and attractions that you shouldn't miss on you car hire.
Top attractions within Avalon
The Avalon Airport and the Australian International Airshow
Obviously, this is going to be the first significant place that we will see once we arrive in Avalon. Aside from being an important airport in the area, the Avalon Airport is the venue for the biennial AvalonInternational Airshow! This Airshow is the largest of its kind in the southern hemisphere!
With the Australian International Airshow, you'll experience the best high flying action ever seen in Australia! This highly admired public airshow is run together with a comprehensive Aerospace and Defense Exposition! Now you know why this event is really talked about!
The Airshow is internationally recognized for its adrenalin pumping and complete flying displays which are just a few meters away from public viewing areas! There are also about 500 military, historic, commercial, and civil aircrafts showcased in the Airshow. Therefore, actions are both on the ground and in the air! You'll never be bored!
With the Australian International Airshow, you'll be so close with the action that you feel definitely feel like you're in the pilot's seat!
The Avalon Raceway 
 is a motor racing track which is clay based. It is one of the tracks used as part of the
Wanless
World
Series
Sprintcars
each season. 
Avalon Raceway is one of the most popular dirt racing tracks in the whole of Victoria.
Four ways to make your trip to Avalon lots of fun
---
You Yangs Regional Park. You need not drive for hours for some adventures. The You Yangs Regional Park is just around fifteen minutes from Avalon Airport. Go on a picnic with the gang and have some barbeque in one of the park's picnic areas, or put that hat and poncho on and go horseback riding.
Ragged Edge.
Are you into extreme sports? Then this is going to be your ultimate driving experience. Drive a 4x4 on amazing dirt tracks and the most rugged terrain no one can ever imagine. Just around ten minutes from Avalon Airport, Ragged Edge is situated at Avalon Raceway in Lara.
Werribee Open Range Zoo
. Take a Safari Tour, get amazed by a tall Order Giraffe Encounter and come face to face with Australia's most iconic animals in an open vehicle adventure.
Darriwill Farm.
Who doesn't want fresh and delicious food? Excellent coffee and wine? this is a great place for people trying to catch up with old friends. With over ten stores in Victoria, one doesn't even have to go to the winery to buy these freshly souced goodies.
Facts About Avalon Airport
We've designed an innovative comparison page that displays all available vehicles and rates of three major car rental companies operating in Avalon Airport:
Avis, Budget
and
Europcar
. This is to provide our valued customers an opportunity to choose the vehicle that fits their requirements and which they can afford. With a large number of tourist attractions in
Victoria
, hiring a rental car will definitely save tourists a lot of money than having to catch a taxi or hopping on and off public transport. Our suppliers' vehicle fleets consist of vehicles which are brand new up to a couple year old. The comfort and security that one feels when driving a rental car is definitely worth it.
Avalon Airport offers flights into Victoria. There is sometimes confusion between Avalon Airport and
Tullarmarine Airport
, which is the major airport servicing commercial flights into Melbourne. Avalon Airport became popular once Jetstar based itself there. Although Jetstar has moved its administration offices to Melbourne CBD, their low cost flights still land at Avalon Airport.
As it is an alternative destination, there are rental car suppliers based at the airport, however the variety and number of hire cars, compared to Tullarmarine Airport is considerably lower. Therefore. make sure to weigh up the options for car hire as soon as possible to ensure you get the right ride for your needs.
The terminal building will provide basic services, with a small cafe, vending machines and a news shop. It is a one level building and, although small can become busy.
Geelong
is easily accessible via Avalon Airport and is only approximately 20mins south.
VroomVroomVroom can help you book a rental car from Avalon Airport.
Getting to and from Avalon Airport
Visiting Melbourne or Geelong is easy, after reading the following tips we've collected for your convenience.
Melbourne to Avalon Airport
Avalon Airport is located off the Princes Freeway, the main road between Melbourne and Geelong. If you are driving, it's 55 kilometres from Melbourne and easy to find. Take the following steps:

   1. From Melbourne, get outbound onto the Westgate Bridge, the city's major landmark and gateway to the west;
   2. Avalon Airport is just 30 minutes drive from the top of the Westgate Bridge towards Geelong. Set your spedometre if you like, its about 55 kilometres away;
   3. Stay on the freeway;
   4. Go past all the Werribee turnoffs;
   5. Go past the Little River Turnoff;
   6. After about 25 minutes, on your left, you will see some of Avalon's big aircraft hangars.
   7. Soon you will see the Avalon Airport turnoff. Take this exit.
   8. In a very short time you will see the airport's main entrance. Now, look for the big Jetstar sign at the front gate!
   9. Enter Avalon Airport at this gate and follow the signs to the Jetstar Terminal.
  10. You have arrived !

Avalon Airport to Melbourne
If you are driving from Avalon Airport to Melbourne, take the following steps:

   1. As you are leaving Avalon Airport, turn left;
   2. You will see the sign to Melbourne. Go across the freeway overpass and take a right turn onto the Princes Freeway.
   3. You are on your way. Follow all the signs to Melbourne.
   4. In just 30 minutes you will be on the Westgate Bridge, overlooking the City of Melbourne, the capital of Victoria.

Avalon Airport to Geelong
If you are driving from Avalon Airport to Geelong, it's a 15 kilometre trip and will take about 15 minutes. Take the following steps:

   1. As you are leaving Avalon Airport, turn left;
   2. You will see the sign to Geelong, which is the left entry onto the freeway;
   3. Take this turnoff and you are on your way. You will soon be in Geelong.

Geelong to Avalon Airport
If you are driving from Geelong to Avalon Airport take the following steps:

   1. From Geelong, head towards Melbourne. There are many signs to assist you.
   2. Soon you will be on the freeway. As you look over to the right, you will soon see some of Avalon's aircraft hangars and perhaps some aircraft on the runway.
   3. On your left you will see the turnoff to Avalon Airport. Take this exit and turn right.
   4. Once you drive over the freeway overpass drive for a further 200 metres and you will see the airport's main entrance.
   5. Enter here and follow the signs to the Jetstar terminal.
VroomVroomVroom
Avalon Airport
,
Victoria
Australia