Compare Cheap Car Hire Canberra
Other Attractions Near Canberra
Greetings, young ones! Miss me and my sage-like wisdom which I have acquired over the span of my (rather long and healthy) life? Well, don't you worry! Because Grandpa's back to guide you along another fun-filled road trip!
Pialligo
This time I will be discussing Pialligo, Canberra. It's a rural suburb in the Australian Capital Territory where there's plenty to do and to see.  The name Pialligo, which is of Aboriginal origin, has been used for this area since approximately some time in 1820. It was also the name for the parish in the area.
The streets in Pialligo are also named with Aboriginal roots and this shows how important their culture and the language of their ancestors are important is to this place.
Being an early site of Aboriginal campsites, Pialligo soon became residence to white settlers who started raising sheep and cattle and planting lush vegetables and gardens on the land. After the National Capital was established in the early 20th Century, Pialligo became known as the kitchen garden of the city. Agriculture flourished like never before!


At the present, locals and tourists alike enjoy the scent of country living in view of Parliament House as they walk the streets, visit the orchards, vineyards, nurseries, garden and gift centres. You'll find out a bit later on in this guide just how much you can do in this amazing suburb!


To make your visit to Pialligo a thousand times easier, think ahead and get yourself a good car rental from Canberra. I've got just the thing for you. A-mazing cars! Affordable prices! Quality and satisfaction guaranteed! Just use the search form above to compare car hire deals that fit your style and your budget!
Now that we've addressed that all-important issue of car transport, let's move on to your travel itinerary. 
Pod Food
First up, treat your tummy with the mouth-watering culinary creations you'll get to feast upon at Pod Food. Nestled among the gardens of Pialligo plant farm, the charming, fully-restored 1930's cottage offers a one-of-a-kind dining experience close to the Canberra Central Business District.
The grounds of Pod Food are split into three well-lit areas: the cottage, the deck, the garden terrace and the Gallery.  These north facing areas are sunny and bright during winter and shaded in summer. This makes the boutique and modern venue perfect for whatever time and whatever occasion.


ACT Wakeboard
Want to try a water sport that gets your adrenalin up and pumping? ACT Wakeboard, home of wakeboarding in the Australian Capital Territory, is the place for you then! This place encourages and facilitates better interaction among Wakeboarders from across Australia and around the world. It also serves as avenues for Wakeboarders so that they can improve their individual skills while promoting safe riding within the entire wakeboarding community.


Bison Homewares
Tone the excitement down a little and set the mood for your trip back home. Take a relaxing pottery workshop tour and adapt a Greco-Roman archaeology, Scandinavian-inspired and Japanese-touched technique that's unique to the original ceramic designs of Bison Homewares. You're in for an artistic treat with this place.
Braddon
Why, hello again! How of you all been? I've had a fantastic day outside. Took a walk around my town and I'm pleased to see how well it's chugging along. People still smile when you walk by and the butcher still likes to chat even though he's mad busy with orders!
Not quite like the situation in the city where people walk right past each other without as much as a glance. Some times people bump into you accidentally they don't even say sorry. 
If you hate that about cities then you'll find this inner north suburb of Canberra the perfect place to go on a vacation. It's just the right blend of city and suburb that includes lots of modest art galleries, a couple of mid-market restaurants, cafes and bars, voguish gift and clothes shops, and all that jazz!
You also might be curious as to why the suburb is named as it is. Well, Braddon actually got its name from Sir Edward Braddon, a Federalist, legislator and a contributor to the writing of the Australian Constitution. Braddon tradition goes well on to naming their streets after a variety of things such as aboriginal words, legislators and pioneers.
Right then, on to the best places to visit in Braddon.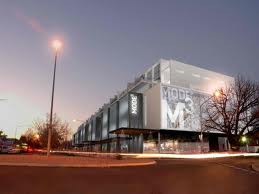 Braddon's Commercial Centre
The first thing you must see is Braddon's commercial centre and you can find this at Lonsdale Street, one of Canberra's most exciting cultural centres! It's a shopper's dream, being residence to original Canberra designers, trendy Australian fashions, imported designer shoes and quirky handcrafted gifts and homewares alongside a tasteful collection of restaurants, car yards, and salons.
If you want to have a pint or two while you're there, you have got to try The Civic Pub! Get to mingle with the locals because this is the most popular working-class pub in and around the city area. Just don't get too tipsy, yeah? You still have to drive in the morning!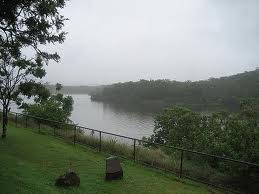 Haig Park
After the first night of merry-making and a good night's sleep, wake up and get ready to drive off to the glorious Haig Park! Its strongly formal design, comprising of exotic trees planted in parallel rows earns it the praises of 'unique' in Australian park design.
It's quite an accessible park, perfect for most recreational pursuits. So go ahead and enjoy whatever you choose to do while being surrounded by the trees that put up quite a powerful presence.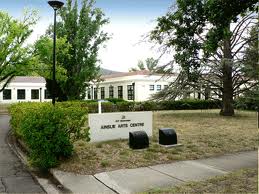 Gorman House Arts Centre
Alright, last stop! To get your fix for Australian heritage check out the Gorman 
House Arts Centre. The Centre, which has always been a significant culture complex, admits intimate performance spaces, dance studios and workshops, a gallery (which you should definitely experience). It's a cool place to get a taste of local Canberra craft. A visit here promises the utmost artistic satisfaction so you best not pass up this opportunity!
Now you know what to do when you get to Braddon. Do make the most out of your trip and if you want, you can write to me and tell me how it went. How does that sound?
Canberra Car Rental
Canberra
,
Australian Capital Territory
Australia