Booking a Cheap Car Hire in Pialligo - Fast and Easy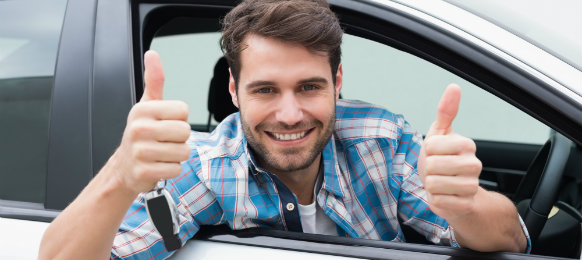 Pialligo, located in the Australian Capital Territory, is a rural suburb of Canberra. It is a small location, with only about 110 people inhabiting it, and it was founded in 1928. A local interesting fun fact is that all the streets in Pialligo have been given Aboriginal names.
Pialligo is a great opportunity to experience Australian lifestyle and food. You may consider the advantages of getting to know local cuisine as an experience to be remembered. Upon leaving, take a piece of this small place with you by purchasing ceramic gifts for you and your loved ones and maybe even local types of flowers.
Why book a car rental at VroomVroomVroom?
Pre-booking is absolutely free and we don't charge cancellation fees. We are also 100% free from any hidden charges. A valid credit card will only be required when you collect your rental car from our depot. 

We guarantee the lowest rental car rates. Read our Price Promise to learn more.
We have our friendly customer care experts to make your booking experience as easy and as fast as possible. Contact us today.
Explore Pialligo attractions in your reliable car rental

Fresh Flowers and Gifts is a local Pialligo facility that offers customers the possibility to order and buy a wide range of flower based items. They make out special arrangements for Christmas Valentine's Day, birthdays and other holidays; in plus, personalized baskets and bunches can be made at the request of the customers. People who come to Pialligo will enjoy purchasing native Australian flowers and other specialties. In addition, the shop sells fruits, wines, chocolate gift baskets and more.
Bison Homewares in Pialligo is a ceramic workshop, that produces and sells modern ceramic pottery art. The shop provides visitors and customers with the opportunity to witness the process of making ceramic objects. Bison Homewares is great to visit in Pialligo tours, in order to buy souvenirs manufactured in the location. It is also great for buying gifts, especially for women, who will enjoy the beautifully decorated and designed vases.
Padfood is a local restaurant that opens for breakfast, lunch and dinner in Pialligo. The venue is located in a cottage style building, in the middle of a garden, disposing of indoor rooms and outdoor terraces. People may come here to enjoy a lovely Australian meal in a decorum that will take your breath away. Hidden in the depths of this garden park, the location is perfect for dinning in a peaceful atmosphere with family and friends. The place also has historical value, dating from the 1930s.
VroomVroomVroom
Pialligo
,
Australian Capital Territory
Australia