Compare Rates to Find a Reliable Car Hire in Reynella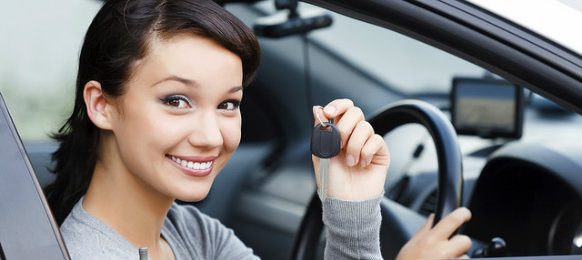 We can help you find an affordable car rental in Reynella in the simplest and quickest way possible. Our site presents car rental options from Budget, Hertz, Avis and other leading car hire suppliers in a single page. You see all options and rates without calling different car rental agencies or browsing several websites. Plus, the rates on our site are discounted rates, as our suppliers are competing to you in comparison.
Reynella is a beautiful metropolitan suburb, located in South Australia. In fact, Reynella is a suburb of the very famous city, With a population of more than 4,430, the suburb was established in 1840.
Why rent a car in Reynella with VroomVroomVroom?
Trusted since 2001
Great rates - Read our Price Promise for more information.
Wide selection of cars
Outstanding customer care - Contact us today via phone call, email or live chat.

Driving tips in Reynella

Adelaide is an impressive Australian location that many tourists opt to visit every year. So, if you plan on arriving soon to Reynella, you should not miss the opportunity to also plan a trip in Adelaide and enjoy all the beautiful attractions that are worth to be visited here in your reliable car rental, as Reynella is situated at only 20 km distance from Central Business District.
In the north side of the suburb, tourists will also get the opportunity to be charmed by the spectacular scenery offered by Field River. Currently, the area is divided into three suburbs, Reynella, Old Reynella, and Reynella East.
Top Attractions in Reynella
Mt Hurtle Estate. Housed in four acres f vineyards and landscaped gardens is the Mount Hurtle Winery. Here the decadent, tasteful grapes made for Geoff Merrill Wines are grown to perfection. Behind the success of this now prosperous winery is a tale of the transformation of a run-down, shabby old land that was used as a stable for countless of years. That poor, spacious thing was given the utmost tendering and now stands as the great, rich land you'll come to know as Mt. Hurtle Estate! The magic is in the place's Tuscan charm. It has never failed pulling the tourists in. So give this baby a go!
Reynella Horse Changing Station. Before actually getting to the main attraction, you might want to build up the excitement first. Reynella Horse Changing Station's just the place for that! The painstakingly restored building, put up in the 1850's, took to many functions as a stable, a church, and even a black smith's shop. But it's top priority was serving as a station where stage coaches traveling on the Adelaide-Willunga route would stop to change their horses. Think of it as stopping for gas. In this case, it's a fresh, well-rested horse.
Reynella Kosciusko Rides. Okay, now for the crowning jewel of your visit! This is what you've traveled far and wide for, the Kosciusko Rides! For a unique holiday experience, go on an equestrian trek. You've got over 690,000 acres of magical alpine wilderness to explore and a multitude stories of mountain horsemen to hear. You're not going to want these moments to end! It's unlike anything you've ever experienced! Get your breath taken away as you take a stroll, horseback, through rolling plains, cool mountain streams, beds of wallflowers and historic mountain huts. So come on up and pick your steed! Kosciusko National Park demands your utmost attention. You must adhere to its wishes and give it a healthy amount of your vacation time!
Reynella Shopping Centers will surely make all tourists want to buy all kinds of products when being in this city. The Southgate Plaza, Westfield Marion and the Centro Colonnades, are the most desirable shopping centers within the city. Numerous shops and outlets, as well as various cafes and restaurants, are going to keep all tourists busy and entertained.
Reynella Parks and the many unique buildings of the city are going to conquer you on the spot. The views over the Field River and the spectacular scenery, makes all tourists love planning trips in the suburbs.
VroomVroomVroom
Australia
,
South Australia
,
Australia