Booking a Car Hire in Olympic Dam is Quick & Easy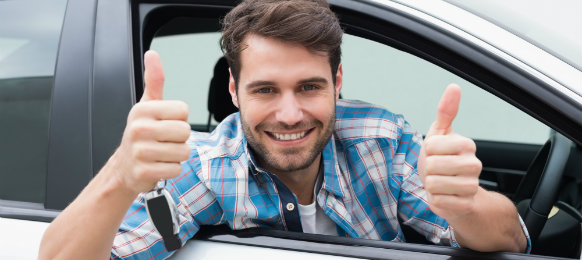 A small mining town in South Australia, perfect for relaxation and leisure, Olympic Dam has the advantage of not being invaded by tourists until recent times. This mining centre is found about 550 km north-west of Adelaide. The place is thriving with copper, uranium, gold and silver deposits. Snow White's seven dwarves would probably have a field day! If that isn't enough, wait 'til you hear this. Olympic Dam is the fourth largest copper deposit and is the largest known uranium deposit in the world.
Why rent a car in Olympic Dam at VroomVroomVroom?
VroomVroomVroom offers great deals of car hire vehicles from all segments. Enter your travel plans into the search form and a comparison list of available car hire brands along with their rats will be generated for your reference.
Our vehicles are supplied by major agencies like Avis, Thrifty, Budget, Hertz and Europcar. You will have a wide list of reliable car hires to choose from.
Have a car hire ready for your Olympic Dam vacation. If you need assistance, contact us and we will be glad to give you accurate and reliable information for your car hire needs.

Drive a car rental in Olympic Dam and be captivated
Quiet and peaceful, Olympic Dam makes a great place to drive your car hire for a weekend of relaxation, spent listening to music, enjoying food and maybe learning a few things about life in a small town. Take a few days just for you, enjoy the silence offered by the lack of the noisy and annoying crowds. If you do not want to spend all your time in Olympic Dam, try a few typical attractions of the area.

Aside from that, the town and the regions around it are packed with tons of tours and must-sees. Apparently, there's loads you can do it Olympic Dam besides mining. Check out the attractions tab for some ideas and if you think you can add to the list then we want to hear from you.
Top Attractions within Olympic Dam
---
Lake Eyre
First spot you might wanna head on to is Lake Eyre. It's quite a unique lake since it's usually dry accompanied with a brilliant white salt crust. It can be scanned better in the air, actually. From William Creek or Coober Peedy, you can take a scenic flight over the slightly dehydrated body of water. It's quite an exhilarating ride with such breathtaking sights to boot. It's the perfect way to start your Olympic Dam adventure!
Dog Fence
Your next destination has to be the Dog Fence. Drive about 40km from Marree and you're bound to bump into (not literally though, I hope) into the longest fence in the world. It's like the Great Wall of China, but only it's a fence… and it's in Australia. Nevertheless, it's still a wonder in its own right!
Mound Springs

Saving the best for last, yeah? You final stop is the ever-lovely Mound Springs. If you're feeling a little knackered and are looking for some relaxing views,
Mound Springs
is sure to do the trick. Sit back, relax and watch the waterbirds and the plants living in perfect harmony. Yes, you're up for a Zen treat. Be enlightened, my friend.
The Mining Centre
is an extremely large deposit of iron oxide gold cooper and is the main place where the locals work. Move your car hire and discover the mining center from Olympic Dam that produces copper, uranium, gold and silver. Although uranium only produces a small part of the profit, this is the largest known deposit in the world. If you are in Olympic Dam with your car hire, do not miss it because this is something you definitely cannot see in any other place.
The Mining Museum is an exhibition of the materials extracted from the mine in Olympic Dam and of the tools used from the beginning until now to extract cooper, gold, silver and uranium. You can also admire jewelry made from silver and gold and there is also a selling point if you want to buy jewelry produced in Olympic Dam, right from the source.
The Olympic Dam Monument is a monument made of stone with a black marble sheet engraved with information about the mining center. Witness the monument that was rose on the exact place where the site had the first drill on June 13, 1975, made by E. G. Whenan, driller at Western Mining Corporation's Exploration Division.

VroomVroomVroom
Australia
,
South Australia
,
Australia