Find a Top Car Hire Croydon - Fast and Easy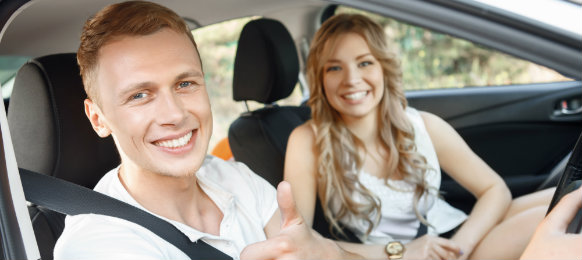 Croydon is one of the most important suburbs of Melbourne in Victoria, Australia. It is situated close to the city, by about 27 km. Tourists coming to visit Croydon will also have the possibility to plan day trips to Melbourne and enjoy the numerous possibilities to have a good time in this amazing city.

With a population of more than 27,000 residents, Croydon is a major tourist destination in Australia. The city of Croydon was first established in the 1840s. However, Croydon was proclaimed a town in 1912, becoming a municipality in 1961, and the amazing development of Croydon began. Numerous restaurants, hotels, shopping centers, the Arndale Centre, the Civic Sqaure, the Croydon Park, and the various possibilities to plan relaxing activities will make all visitors love Croydon City.
Why rent a car in Croydon with VroomVroomVroom?
When booking a hire car on our site, notice how we make sure you secure only the best deals, and the rates are definitely discounted as suppliers compete for your business, Below are some of the reasons why customers choose to book their rental cars with us.
Great rates - You can save yourself from the hassle of trawling the internet for options as we have great car hire deals in Croydon that ranges from all segments.
Convenience -Easily find the nearest depot with many pick up and drop off location options.
Excellent customer service - Our friendly customer care team can help you find the best hire car for you. Just feel free to contact us so we can assist you the best way we can.
Top Attractions in Croydon
A lot of things awaits you in Croydon and a car hire is the best form of transportation to explore the area. Move your car hire and visit every location, food facilities and attractions that Croydon boasts the most.
Croydonis a place with many shopping facilities, park lands, open space and sporting facilities, and several native flora reserves with walking tracks. Croydon's wide, tree-lined road with marvelous views of the mountain peaks of the Dandenong Ranges in the background will make you realize that Croydonis a fantastic place to visit!
Main Street Croydon is a place that tourists should not miss when visiting the city. Most tourists love to make shoppings when being in a new city and Main Street Croydon is the perfect place for that. Here you will find numerous shops, restaurants and also a cinema.
Warrien Reserve is another famous attraction of the city. At the Warrien Reserve tourists are able to plan recreational, outdoor activities, picnics, walks or barbecues.
Warranwood Reserve is a flora reserve in which you can find numerous walking tracks that will help you enjoy an amazing outdoor experience. And there is no way you will not be charmed by the natural beauty of the city.
Wyreena Community Arts Centre is the place in which you will be able to learn everything about the history of Croydon city. With numerous art galleries, gardens, shops, but also including two historical homes, a visit at the Wyreena Community Arts Centre will offer you the possibility to get a clear view on the culture of the Australian city and its development.
The Maroondah Festival. Each year, the Croydon Park is embraced by the City of Maroondah and residents from the surrounding suburbs! The Maroondah Festival is an event that is included on Melbourne's top community events. The Festival is completely open to the public and is full of entertainment! And here's what: the Festival's hundred free activities attracts more than 30,000 visitors in one day!

The Wyreena Community Art Centre. A community facility that includes a gallery, conservatory, and café. Wyreena Community Art Centre is set in historic buildings and 4 acres of beautiful gardens, and operates a large range of art and craft classes. It is also home to many community groups.
Wyreena also features a classic English-style glass conservatory café that overlooks an adventure playground. And the adjoining gallery showcases the splendid works of established and at the same time emerging artists.
VroomVroomVroom
Australia
,
Victoria
,
Australia