Book an Affordable Car Hire in Caulfield - Fast and Easy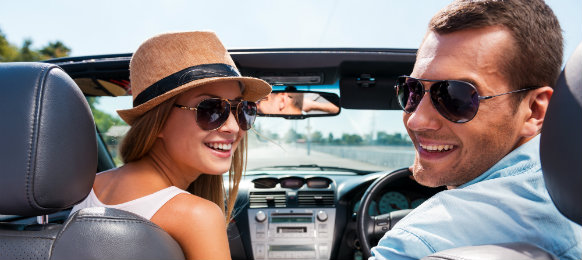 Looking forward to visit Caulfield anytime soon? Make a wise decision by booking your car hire in Caulfield early to enjoy big discounts. Caulfield has interesting streets and buildings that will surely amaze you. Here, you will have an amazing time, finding a lots of unique things to do and to visit. Your holiday will be wonderful if you choose to come to Caulfield. 
Get in your cars 'cause we're visiting Caulfield! One of the many suburbs in Melbourne, Caulfield is well-known because of the Caulfield Racecourse and the Caulfield Campus of Monash University. The name Caulfield was used by 1853, and the early maps usually place it around the racecourse. The place's name origin was believed to be linked with the Baron Caulfield of Ireland, possibly through JohnCaulfield, a pioneer of the colony.
Why rent a car in Caulfield with VroomVroomVroom?
Zero booking fees
No cancellation fees
Easy booking process

Best rates guaranteed - Read our Price Promise to learn more.
High quality vehicles
Excellent customer assistance - Contact us today!
Driving tips in Caulfield 
Its name origin is not known, but Caulfield is a nice suburb in
Melbourne
, Victoria, Australia. The City of Glen Eita is Caulfield's Local Government Area. Caulfield is 12 kilometers south-east from the central business district of Melbourne. In case you will use public transport, there are several options including Caulfield railway station, trams and also trains. 
Start your epic road adventure in Caulfield and have fun
Caulfield Racecourse is one of the most famous horse-racing tracks from Australia and is about 8 kilometers from Melbourne, so you will have the possibility to visit this city too. Caulfield Racecourse has lift access and a change baby room as well as first aid resources. Caulfield has about 20 racedays each season. They also host many of Australia's most famous and historic races which include the Caulfield Cup  Blue Diamond  Stakes, Caulfield Guineas, C F Orr Stakes, FuturityStakes, Oakleigh Plate, and the  Underwood Stakes.
City of Glen Eira is Caulfield's Local Government Area and currently sits at 38.4 square kilometers. The City Of Glen Eira was founded in 1994 by merging the City of Caulfield and some parts of The City Of Moorabbin. Glen Eira Town Hall is a wonderful building that you must see. You will find an impressive diversity of population and is the place where important historical events took place.
Monash University is located in Melbourne, Victoria, near Caulfield. The university was founded in 1958 and is one of the oldest universities in the state. Here, important grants and research investments were attracted. Monash University is formed by eight campuses and has two research centers in Italy and India. Monash is one of the most important universities and is divided into 10 faculties.
The 
Caulfield Park
 is a wide Victorian garden bordered by Hawthorn, Balaclava, and Inkerman Roads. The park features a war memorial, an attractive lake, and playing fields for various sports. If you want to explore it alone or with someone you love, you'll surely experience the diverse surroundings.
The Labassa was completed in 1890. It is a significant French Renaissance mansion, due to its luxuriant decorations and expertly made interiors.  Outside, you'll be in awed with its arcaded verandas, classical decorations, and exquisite Italian marble panels. Inside, you'll see the features of detailed stenciling, beautiful wallpapers, a grand staircase with outstanding stained-glass window, and rare trompe l'oeil ceiling.
VroomVroomVroom
Caulfield
,
Victoria
Australia