Find and Book a Reliable Car Hire in Williamtown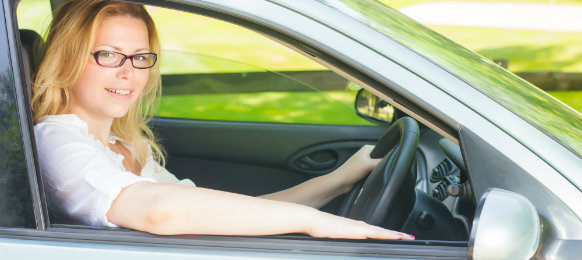 Williamtown is home to the Newcastle Williamtown Airport. We can definitely assist in booking a rental car from the airport, or you can decide to book a rental car from Newcastle City.
Williamtown is located in New South Wales, Australia, incorporated in the Port Stephens Local Government Area as a rural suburb. It has a population of about 800 people. Williamtown is divided into two main areas: a semi-rural and residential community, in the West, and RAAF Base Williamtown and Newcastle Airport, in the East.
Williamtown manages to combine the old and the new in its attractions. Visitors will get insights in Aboriginal history, take safaris of various kinds and visit the local Royal Australian Air Force facilities, for an unique experience. Make sure to book a rental car ahead of time so you can have a hassle free vacation in Williamtown.
Why book a car hire in Williamtown with VroomVroomVroom
Booking your rental car with VroomVroomVroom will give you a comfortable and convenient vacation in Williamtown.
We aim to provide you the perfect rental car that will match your travel needs in Williamtown. Fill in our booking system with your  itinerary schedule and a comparison list of  rental cars along with their rates will be generated for your reference.
These rental cars are provided by the most trusted rental car brands like Avis, Thrifty, Hertz, Budget and Europcar.  Thus, you'll have a vast selection of rental cars for your Williamtown holiday
VroomVroomVroom don't have any hidden charges. Book your rental car now and cancel anytime without paying anything. You only get to pay your car hire when you pick it up from the depot. 
Our customer care expert are ready to help and answer all your queries.Contact us and we will try our best to provide you with precise and right information.
What more can you ask for? Book your car hire in Williamtown with us now and be satisfied.
Popular attractions to see in Williamtown
RAFF (Royal Australian Air Force) Base Williamtown is the home of the tactical fighter group of Australia. This location is very interesting for tourists as it presents current means of air force teams and equipments. Here, you can experience Australian tactics and admire aircrafts used in combat. The venue organises parades in special days and holidays, and aims at popularising this kind of bases. Any other day, guided tours can be booked and organised for tourists.
Monarch Historical Museum treats history lovers with a world-wide lesson. The collections here feature artifacts from all over the world and all cultures are celebrated. The museum was first established in Sydney and was moved, due to lack of space, near the Airport in Williamtown. It claims to be a venue of knowledge and learning for all visitors coming to Williamstown.
Sand Safaris Active Adventure Tours can be taken on a mini desert area outside of Williamtown, where people can admire Australian landscape and nature after driving their rental cars. Take part in this unique adventure and see a great variety of animals and plants. This may be a learning experience for all, so park your rental car now. Tours must be booked in advance.
Sand Dune Adventures is another safari-like adventure you can take near Williamtown. This particular one provides a guided quad bike tour of the dunes and the coasts nearby, thus making itself a true adrenaline filled experience and quite a workout. Make sure you experience the tour that also features a history lesson, as the guide will present Aboriginal heritage stories of local lifestyle.
VroomVroomVroom
Williamtown
,
New South Wales
Australia