Booking a Reliable Car Hire in Port Augusta is Fast and Easy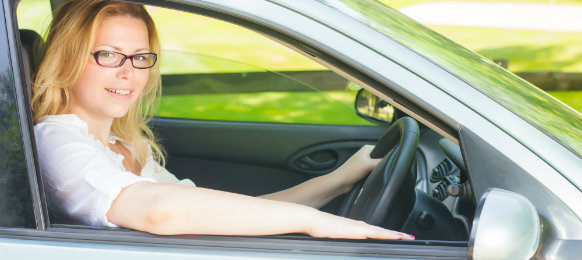 Need to book a car rental in Port Augusta but not sure what is the best option for you? Our car rental experts will do their best to help you! We have great deals of rental car vehicles for you to choose from offered by the leading rental car companies such as Avis, Thrifty, Budget, Hertz and Europcar.
Port Augusta is a small city in South Australia and is located at the head of Spencer Gulf. This place is a natural harbor which was founded in the 19th century by Alexander Elder. According to the 2011 census, the city has a population of over 14,000 people, making it the second largest urban area in the Eyre Peninsula.
Why rent a car in Port Augusta at VroomVroomVroom?
We have great deals of rental car vehicles for you to choose. All you need to do is select the best rental car that will compliment all of your vacation needs.
Enjoy great rates. Read our Price Promise page to find out how you can get the best deal.
Experience the best customer assistance offered by our highly-motivated customer care experts who are always ready to hep with your booking. Simply contact us and we will be happy to assist.
Admire Port Augusta with your rental car
Port Augusta capitalized its echo-tourism industry, due to the closeness to Flinders Ranges. They serve as springboards for other great Australian landmarks and attractions. The town is very quiet and it offers tourists cozy inns, camping sites or very affordable hotels to stay in. As for restaurants, there are plenty to choose from, both European and Asian, and takeaways or funky coffee shops.
Should you ever plan a visit to Port Augusta, you will see that it is a wonderful place, where you will live good times and have great memories.
Top Attractions Within Port Augusta
Wadlata Outback Centre. This place is everyone's first stop! Why? It's the region's premiere tourist spot, that's why! The WadlataOutback Centre is a multi-faceted tourist attraction that all visitors should invest their time in. You've gotta experience the Outback's "Tunnel of Time". Here you've got over a thousand square metres of Australian landscape to explore, 22 films to see, and 30 interactive exhibits to keep you amused! Stay for a while and be one of the thousands who already got the bang for their buck!
Homestead Park Pioneer Museum. Next up, head on to HighwayOne and on Elsie Street you'll find Homestead Park Pioneer Musuem. The place is fully equipped with the period's type of furnishing, accessorising the entire museum with hundreds or authentic 19th century items. You can even get to see a buggy shed that's decked with saddles, harnesses and bridles, plus two carriages that were made in the 1920s. They've even got an original blacksmith's shop to boot, complete with machinery that you can bring to life upon request. It's quite magical, simulating the experience of the pioneer age. So do give it a visit!
Flinders Ranges. Now, the moment most of you have been waiting for! The most exquisite view in all the land, the FlindersRanges! Take a quick walk to the Memorial cairn, built in honour of Matthew Flinders, where he stood and dubbed Mt Brown, Mt Arden, Point Lowly and Curlew Point their collective, more popular name, "Flinders Ranges".
At the Redcliff lookout you're given excellent views of the mountains and the very top of the mountains. Let Flinders Ranges uplift and empower you with the quiet strength of its landscape. Become a changed person now. Visit Flinders Ranges!
The Australian Arid Lands Botanic Garden is a wonderful garden in Port Augusta, with a large variety of flowers and trees, where you can enjoy a relaxing day with your family. The main feature of the Botanic Garden is the arid-zone ecosystem, where visitors can better understand the significance of agriculture in an arid environment. The facility owns walking and bicycle tracks, coffee shops, gift shops and fast food restaurants.
Commercial Road is the Port Augusta commercial heaven, where you can find almost anything your heart desires. Make your way in your rental car to the street that is full of retail shops, supermarkets and chain stores, clothing shops and consumer goods. If you want to go on a quick shopping spree, this is the place you need to go to.
Wadlata Outback Center is the place where you will be introduced to the outback Australian way of life. There, you can relive the Aboriginal stories, tales of pioneers explorers and settlers, everything you need to know life in the past. You can even travel back in time, when dinosaurs roamed the surface of the Earth, by entering the Tunnel of Time.
So, what do you think of Port Augusta now? Sounds like a rockin' good time, yeah? Don't wait any longer, book your flights and rent a car! Port Augusta and all its wonders await!
VroomVroomVroom
Australia
,
South Australia
,
Australia