Securing a Top Car Hire in Osborne Park is Now Easy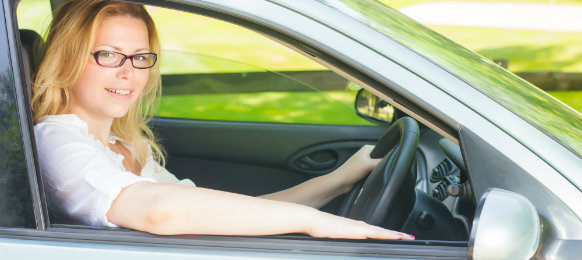 Compare car rental deals in Osborne Park with top suppliers such as Avis, Hertz, Thrifty, and Europcar. Osborne Park is a suburb of Perth, located in Western Australia. The suburb was named after William Osborne, a butcher, who ran an abattoir on Wanneroo Road and was elected in the Perth Road Board in 1875.
Due to its rich peaty soil from the swamps between Lake Monger and Herdsman Lake, Osborne Park was originally full of market gardens. And the suburb was a very popular spot among Chinese and Italian settlers. After World War II, Osborne Park became a residential area, but in the 1980's, the area was mostly industrial zoned.
Why rent a car in Osborne Park with VroomVroomVroom?
If you happen to be around Osborne Park, drive your cheap car hire and do not miss a few hot spots on the suburb's commercial strip. Osborne Park is just another convenient location where we can help you book a car.
Depot locations: We have access to rental cars in over 200 locations throughout Australia. We have the best offer of cheap car hire vehicles in Osborn Park supplied by the major companies like Avis, Thrifty, Budget, Hertz and Europcar.
Easy booking system: Use our booking system and save time from searching the internet for options. Fill in the search form with your vacation plans and compare rates of available cheap car hires. Book your cheap car hire in Osborne Park early and avail lower rates.
Customer care: We have the best customer assistance through our customer care experts. If you have any questions, feel free to contact us and we will satisfy you with accurate information.
Osborne Park is a place where you can enjoy exotic and good food. In other places, they boast of their natural attractions; Osborne Park boasts their excellent food and restaurants!
We at VroomVroomVroom have listed down popular attractions in Osborne Park which you might enjoy. So what are you waiting for? Book your rental car now and drive down to Osborne Park!
Top attractions within Osborne Park
The Amaretto Caffe Pizzeria – Trattoria.
Located at the Main Street, Amaretto Caffe Pizzeria specializes in Italian cuisines.
In 1995, Amaretto Caffe Pizzeria was established by Mr. Vince Lipari. And ever since they've opened, they never fail to give their clients the most fresh and most excellent food! And aside from their delicious food, they also provide excellent service to their customers.
The La Tosca Trattoria Pizzeria.
A fabulous restaurant located in Scarborough Beach Road, Osborne Park, La Tosca Trattoria Pizzeria specializes in
Italiancuisines
, seafood, and pizza!
La Tosca Italian was one of the four finalists in the 2003, 2004, and 2006 Restaurant and Catering Association for
Best Ethnic Restaurant
as voted by the readers of the Sunday Times! La Tosca is based in Perth, Western Australia, and provides the highest quality Italian cuisine at prices unmatched by any restaurant appropriate for family dining in Perth! Their seafood is also considered as one of the finest in Western Australia and their customer service is also at the top!
The OP's Bar & Café.
Another two thumbs-up restaurant located in
Scarborough Beach Road
, the
OP's
Bar
&
Café
is the ideal venue for all of you dining, drinking, and liquor requirements! They have a wide variety of local and imported beers, premium spirits, and wines! So if you're looking for a great meal at with a great price then
OP's Bar & Café
has exactly what you need.
Aside from being your one-stop outlet for take-away liquor, OP's is another place where you can have an ice-cold beer and a bet on the races with a PubTAB in their Sports Bar!
Caffe Bellini
was opened as a small pizza parlor in 1994 by the Medica family who wanted to give locals in Osborne Park the opportunity to try their family's pizza recipes. Caffe Bellini developed rapidly and nowadays it is a dynamic, busy and noisy place, with crowded tables, a restaurant offering the best selection of Italian food in town and a coffee place perfect for an afternoon of relaxation with friends. The Modica family still runs the place and they are happy their dream came true and they have customers that attend their Caffe Bellini since the opening, years ago.
Osborne Park Hotel, Restaurant and Pub is a place where you can try the real Osborne Park feeling. The hotel is located in a historical building and right now is going through a series of transformations and modifications, in order to gain a modern feel. The restaurant has delicious food every day of the week and the pub offers a true pub experience.
Villa Picasso is a restaurant famous for the Mediterranean food and for the... Da Vinci pizza. Park your cheap car hire right in the center of Osborne Park, Villa Picasso is a very beautiful and sophisticated place, where you can enjoy a romantic dinner with very good food and selected wines.
VroomVroomVroom
Australia
,
Western Australia
,
Australia