Book and Drive a Car Hire in Mildura Airport - Fast and Easy
Find your car rental in Mildura with VroomVroomVroom. We compare all of the best deals from Budget, Avis, Hertz and Thrifty.
Mildura is a regional city in Northwestern Victoria. It is located in the Sunraysia region, on the banks of Murray River. There are numerous wineries in Mildura and it is known for its grape production, supplying 80% of Victoria's grapes.
Mildura Airport is located at Allen Matthews Drive, Mildura, about 10 kilometres from town centre. It is the busiest regional airport in Victoria. It is the 32nd busiest airport in Australia and has been named Australia's Rural Airport of the Year twice.
The airport is serviced by Qantas operated by Qantaslink, Regional Express and Virgin Australia. Some of the services and facilities offered in Mildura Airport are Toilets located throughout the airport, Baby Change Rooms located in the Arrivals Hall, Internet located in the Departure Lounge, Public Telephones located in the terminal, Information counter located in the Arrivals hall, and ATMs located in the terminal.
Why book a rental car in Mildura with us?
If you have not booked on our site then you're missing out. Our state of the art technology is loved by millions, and since you're already reading this you are on the right track! Please go ahead and enter your pickup details in our super user-friendly orange search box to get rates from five of the best car rental companies in Australia. You will certainly love the way we present a list of available vehicles with their rates, and you will be amazed at how fast the whole booking process can be.
No credit card required: There is no need to enter credit card details to be able to make a reservation. All we require are the driver's name, email address, phone number credit card type and flight details for airport collection. If you do not have your flight details as of booking time, you may still book and just email us your flight details when you finally have them. We want your trip to be as smooth sailing as possible so the airline code and the flight number may be required in order for the rental car company staff to monitor your arrival and make sure that your car rental Mildura Airport is ready for collection when you arrive.
Great prices: To prove that our rates are the cheapest, we offer our Price Promise Guarantee which allows you to book from another car rental comparison site ( make sure the rate from the other site is lower than our rate)and when it is a valid booking, we will organize the difference and transfer $20 to your account after your Vroomvroomvroom booking is confirmed.
Customer care: So if you want to book your car hire in Mildura Airport, contact us and it will be our pleasure to give you with right information for your inquiries. Our customer service experts are always available to help you.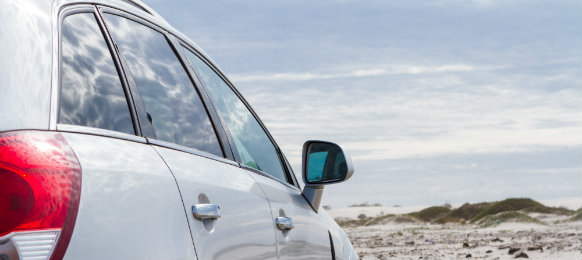 Visit Mildura's best attractions in your car rental

Today, our travel destination is in
Mildura
. But before anything else, let's book and pick up a car rental from Mildura
Airport to visit the best tourist attractions in the city of Mildura!
Mildura
is a regional city located in the far northwestern corner of
Victoria
,
Australia
—400 kilometers from Adelaide and about 550 kilometers from
Melbourne
. Its name is taken from the
Mildura
homestead which is an early sheep station which covered most of the area. It is also the seat of the
Rural City
of
Mildura
.
Mildura is an agricultural centre known for its grape production thus, supplying 80% of Victoria's grapes. Mildura is also a popular tourist destination and a bustling regional city in an area well noted for its warm and stable weather. It has wide, tree-lined streets plus the vast numbers of wineries and fruit growing farms.
Mildura has many attractions you can visit with your car hire. The Murray River in one of these attractions which offers many activities, such as paddle steamer cruises, swimming, fishing, and hiring a house boat and cruise along the river for a few days!
Top Attractions in Mildura
The Mildura Country Music Festival is Australia's biggest event that features independent country music entertainers!
Much of the Festival is free and a live concert and radio presentation of the Australian Independent Country Music Awards recognize the achievements of independent recording artists.
The Mildura Jazz, Food and Wine Festival
Another of Midura's festivals is the Jazz, Food and Wine Festival. If you're into music, food, and wine, strap on those seat belts and drive to Mildura and experience what people call "major fun"! It is a well established event that attracts many locals and visitors to Mildura for more than 30 years! The Festival takes place as an annual Spring-time event that presents four days of round the clock jazz entertainment in popular clubs, bars, cafes, restaurants, churches, as well as street side and riverside venues!
The Hattah-Kulkyne Naational Park protects an area of 49, 975 hectares of extensive low scrub and open native pine woodland. Hattah-Kulkyne is particular because of the permanent flow of water in the nearby Murray River.
The Hattah Lakes are seasonally filled by creeks connected to the Murray Riverthat provides food and shelter for many types of birds and fishes. The lakes can remain full for up to 10 years and flooding only occurs once every two years!
The Park is ideal for bird watching because it is a haven for over 200 bird species! Visitors will also see that Australia has some of the most colorful and raucous birds in the world!
Mildura, Mildura, Mildura, a wonderful place to be. Grab those traveling bags and cameras and be ready to have a great time in Mildura!
VroomVroomVroom
Australia
,
Victoria
,
Australia