Securing a First-Rate Car Hire in Jabiru is Now Made Easy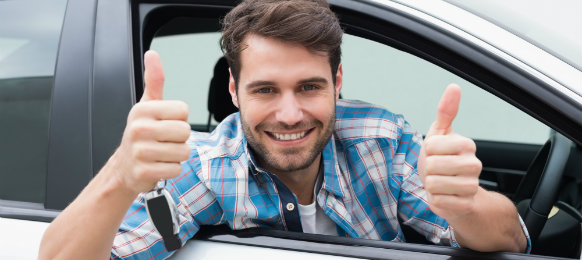 Enjoy a holiday in the heart of Kakadu National Park. VroomVroomVroom can help you find a rental car in the region. We compare car rental from top suppliers around Australia such as Enterprise, Thrifty, Hertz, Avis and Budget.
Jabiru is located in Northern Territory, Australia and was founded as a more convenient location for people working in the Ranger Uranium Mine in 1982. Have a cheap car hire in Jabiru and learn learn about its residents that are the ones that populated the area of the mine and continue to work there, but as the toxic level of the uranium is high, they had to form a new community.
Why rent a car in Jabiru with VroomVroomVroom?
User friendly system: The VroomVroomVroom booking system is easy to use, and provides you with a comparison list of available rental cars in the region.

Wide selection of cars: Even though Jabiru is isolated, you can still book a cheap car hire with VroomVroomVroom. We compare rental cars in regional locations across the country. W​e have partnered with leading car rental companies in Australia such as Europcar, Hertz, Thrifty, Avis, Budget and Enterprise.
Trusted since 2001: We never get tired of helping people find the perfect rental car for their trip. ​Our customer care experts want to make sure you have a hassle-free holiday in Jabiru. Contact us if you need any assistance.

Driving tips in Jabiru
Jabiru is located in Kakadu National Park. The closest major city is Darwin, which visitors can reach by following the Stuart Highway north. While travelling in Kakadu, it is important to watch for wildlife on the road, particularly at dawn and dusk.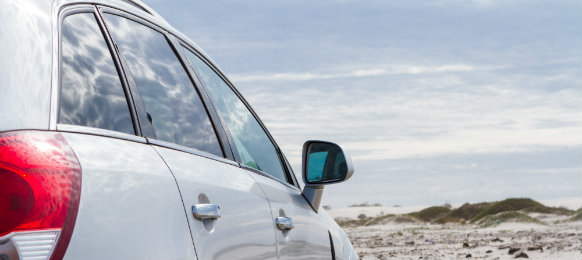 In the Northern Territory of Australia you'll find the town of Jabiru. In 1982 it was originally built as a closed town to house the community living at Jabiru East, close to the Ranger Uranium Mine just 8 kilometers away. This mine and the town of Jabiru are surrounded completely by Kakadu National Park. Besides the Ranger Mine, Jabiru also has strong industries in tourism and Aboriginal arts and culture.
Now that you've got your sights set on travelling around Jabiru, you've got to think about your transportation options. Now, a thing you must absolutely have with you on a road trip is a cracking car rental! Be the captain of your own ship. Travel at your own pace and leisure. So don't wait up and let the deal of your dreams pass you by! VroomVroomVroom compare the best car rental deals according to your needs!
Okay, great! Now that we've touched that very important issue it's time to move on to the guide. There are a variety of things that you can do in Jabiru but I know that you don't have all the time in the world to see every single nook and cranny of this town. I've taken it upon myself to narrow that list down for you.
Kakadu National Park
Of course, the first thing you should see in Jabiru is Kakadu National Park. Actually, a massive bulk of what you need to see around these parts can be found in this vast area. Don't be surprised if all the next must-sees are in the same area!
Kadaku National Park's found within the Alligator Rivers Region and covers an area of 4,894,000 acres. That's roughly half the size of Switzerland! Can you imagine how huge that is? I know, I almost can't either! With its impressive landscape, cultural significance and diverse and plentiful wildlife it's no wonder that it's a big hit with the tourists.
Maguk
There are many beautiful waterfalls and gorges within the Park but a favourite has always been Barramundi Gorge, or Maguk as it's now called. Found in the Mary River Area, Maguk is one of the falls in the Park that doesn't dry up immediately when the rains come to a halt. You can always count on magical Maguk to keep on flowing.
Here you can enjoy a challenging walking trail or a refreshing swim. You can even get a back massage if you know how to position yourself under those therapeutic falls. The place is guaranteed fun! You've even got a bit of privacy to boot since it's quite difficult to get to. Trust me, the journey, although arduous, will be well worth it. There's nothing like being drenched in the waters of Maguk.
The Ranger Uranium Mine
For the last leg of your trip, I highly encourage you to catch sight of Jabiru's pride and joy, the Ranger Uranium Mine. Located 230 km east of Darwin, this orebody started operating in 1980, hitting full production of uranium oxide a year later.
You don't need to get really close to it, by the way. It's quite sufficient to stay a safe distance and view the mine to see what all the hype is about.
Well, that's about it for Jabiru, everyone. I hope you enjoy your travels! Stay safe and for your own sake, ask directions! I've got to go now. My favourite 80s film is on TV. I can't miss the title sequence!
Grandpa Benjamin
VroomVroomVroom
Australia
,
Northern Territory
,
Australia