Booking a Cheap Car Hire in Campbellfield is Fast and Easy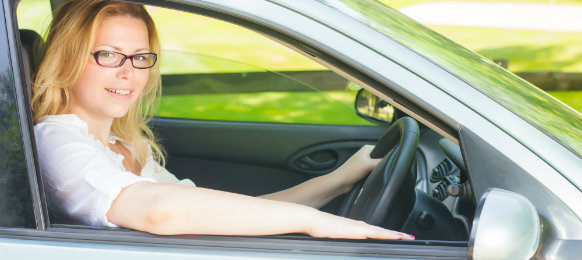 We have great deals of car hire in Campbellfield that ranges from all segments. Save yourself from the hassle of trawling the internet for options. Use our booking system and a comparison list of available car hire vehicles will be generated on your specified dates and times. Choose the best car and book it in advance to save.
Campbellfield is a beautiful suburb in
Melbourne
, with a population of over 5000 people in an area of 12.4 km. It is about 16 kilometers north from Melbourne's central business district and its Local Government Area is the City of Hume. Like every little city, Campbellfield is unique and charming, a place worth seeing. If you have the opportunity to go there in a car hire, there are plenty to see and do.
Why rent a car in Campbellfield at VroomVroomVroom?
Great rates: Get your money's worth when you book a car hire with us. We guarantee you the best rates available on rental cars.

Wide selection of cars - We partnered with major rental car suppliers like Budget, Hertz and Thrifty to ensure you find reliable vehicles. We also have several pick up locations perfectly placed in and near Campbellfield for your convenience.

Trusted for years - We have been assisting people find the perfect rental car since 2001. Simply contact us today via phone, email or live chat .

Top attractions within Campbellfield
Campbellfield is the place for people who like to spend their time having fun and also learning new stuff, so don't miss it if you are one of them. Book a car rental and explore the suburb of Campbellfield.
Presently Campbellfield is home to the Ford Australia factory on Sydney Road. Built in 1959, it is where the current Falcon and Territory is manufactured. Campbellfield is also an industrial and business suburb (with the Somerton Park Industrial Estate and National Business Park located on the northern end of the suburb).
The Federation Square of Fed Square is a cultural precinct that covers an area of about 3.2 hectares and centered around two major public spaces —St. Paul's Court and TheSquare and The Atrium— which are built on top of a concrete deck over busy railway lines and was opened in 2002.
Fed Square is Victoria's second most popular tourist attraction (attracting about 8.41 million visitors in 2009!). And unlike many landmarks, it was not opened by the Queen, nor was she invited to its unveiling.
The La Porchetta Campbellfield
is located in 1754 Hume Highway, Campbellfield, Victoria, Australia.
La Porchetta
is more than just serving pizza! They have a menu that has something for everyone's taste buds at prices that are very affordable!
La Porchetta
uses only the best quality ingredients to make their famous pizza and pasta, as well as their wide variety of meat, poultry, and seafood dishes!
Once again,
La
Porchetta
has something for every taste bud in very affordable prices.
The Scots Church Campbellfield is home to Victoria's oldest church —the Scots Church. The church was built in 1842 on Sydney Road, and was replaced by the present blue stone structure in 1855. It was placed on the National state and Victoria Heritage Register, and has been an icon of Victorian history. The Scots Church is definitely a must-see!
Campbellfield Indoor Paintball
is a great place for paintball fans. This is Melbourne's most new and modern paintball venue. The field is huge, the owners and employees have fifteen years experience in paintball and they are willing to share every secret, so if you chose to go there, you will have a wonderful time. If you want to try a different paintball experience, Campbellfield is the place, because in this venue is available a phosphorescent kind of paint used in the night sessions.
Pipeworks Fun Market is for shopping addicts. If you are one of them, bring your cheap car hire for you are not allowed to miss this shopping experience from Campbellfield. Looking for clothing, footwear, cosmetics, jewelry? This is the place! Food, beverage? Right on the spot! Entertainment? Yes, you can have it. Even a tattoo parlor is available or a tarot reading place. Pipeworks Fun Market really is the most fun place in Campbellfield so be sure to visit.
Scienceworks Museum is the hot spot for science lovers from Campbellfield (or just visiting Campbellfield). If science is your passion, move your cheap car hire and do not miss this place. With 2011 being The International Year of Chemistry, this museum in Campbellfield has special exhibits embracing the event. Definitely check House Secrets to learn more about the chemistry used in the kitchen, watch Fire and Light, a show about transforming energy into light and Sportworks, an interesting presentation about how the human body works.
VroomVroomVroom
Australia
,
Victoria
,
Australia