Get Quality and Cheap Hobart Car Hire from VroomVroomVroom

Must-see Attractions Near Hobart
Hobart, the state capital and most populous city of the Australian island state of Tasmania. It is also Australia's second oldest capital city after Sydney.
The city is located in the river mouth of the Derwent River. And the skyline is dominated by Mount Wellington which is about 1,271 meters high.
The city is the financial and administrative heart of Tasmania, and it also serves as the home port for both Australian and French Antarctic operations. Maritime history is everywhere.
Hobart is ideal for an adventurous road trip with your rental car. And here we will give you advice about some of the places around the city where you will surely enjoy.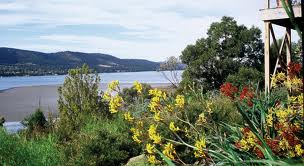 Inverawe Native Gardens
is Tasmania's largest landscaped native garden which is only a 15 minute drive from Hobart.
You will see a vast collection of Australian native plants which is spread over almost 10 hectares that stretches down to the shoreline of North West Bay. You will be aghast by the color, texture and subtle scents of this beautiful garden. 
Soak up the serenity and watch some of Inverawe's 88 bird species hubbub around the area.
All twelve endemic bird species can be seen here. 
There are over 7000 native plant species in this vast garden. The plants are also identified by name with cultivation details. And guess what, you can borrow some of their landscaping ideas. The beautiful path, rock walls, sculptures and poetry will surely enrich your experience in this garden.
Inverawe Native Gardens — a divine paradise.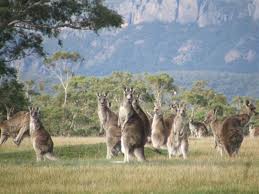 Kangaroo Bluff Historic Site is a gun emplacement and fort built in 1880 on Hobart's eastern shore.
Here's a trivia: the battery guns were never fired and today, the site has been preserved for its picturesque location and its historic significance.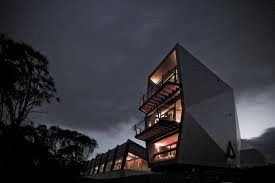 Wanting for more exalting views, check out
Moorilla
.
A place of sensory indulgence!
Moorilla is just a 15-minute drive from the CBD. Who would have thought that something so majestic is only a few minutes away?
Moorilla features a cool-climate vineyard and cellar door, a micro-brewery, a world-class restaurant, events on the lawn, eight art-filled accommodation pavilions and, soon, Australia's largest private museum combining contemporary and historic art, MONA.
This place is truly an eye catcher.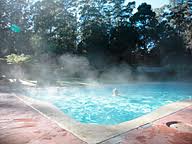 Explore caves and indulge yourself in the 
Hasting Caves and Thermal Springs
.
Hasting Caves and Thermal Springs is only a 90-minute drive south.
See and explore the dolomite caves — which were discovered in 1917 — in a 45-minute tour through the large cavern. The cave is spacious and well-lit which will surely reward you with discovering spectacular subterranean formations such as flowstone, stalactites, columns, shawls, straws, stalagmites and unusual helictites.
Just 5 kilometers from the Cave entrance is the Hastings Cave Visitor Centre and Thermal Springs Pool, where you can swim and pamper yourself in thermal pools —at around 28 degrees Celsius — fed by a natural spring. The pools are also surrounded by forest and ferns with a large picnic area and equipped with change rooms, showers and toilets. It's a great spot for a BBQ.
A trip this great will surely go well with a nice rental car.