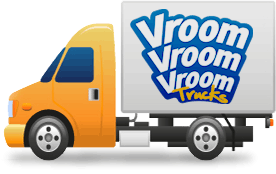 Brisbane Truck Rental
Brisbane. It's a big city. You know what they say about big cities? Well... there are many options where to choose to rent a truck or ute. We're spoilt for choice really. Valley, CBD, several petrol stations North Side and South Side. It's up to you.
If it's a cheap and reliable truck rental company in Brisbane you are after, we at VroomVroomVroom can help you.

Below are the truck rental companies and their phone numbers. Whether near or far, a truck rental in Brisbane can help you transport your valuable supplies to your desired destination.
Enquire and contact any of our friendly customer care team should you need more information.
You can also
rent a truck
for any job you need, including towing, or when moving items and equipment in other cities in Australia.