Finding the Perfect Car Hire in Albany is Now Fast and Easy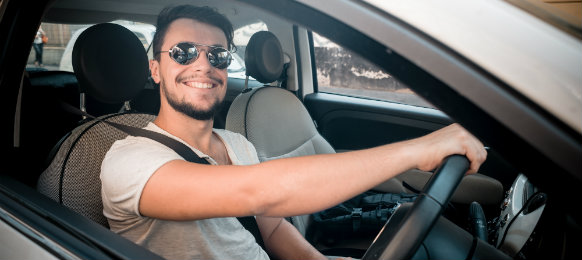 Find the perfect rental car in Albany from top suppliers such as Avis and Budget is easy. VroomVroomVroom compares the best car rental deals in Albany, as well as many surrounding locations in Western Australia.
Albany is a port city located in the Great Southern region of Western Australia. It is an important tourist destination in Australia, founded in 1826. Hire a car in Albany to discover the amazing history of the city. , at about 409 km car drive from the capital city, Perth. Albany is the 6th largest city in the state.
Why rent a car in Albany with VroomVroomVroom?
Book a car in less than two minutes
Great rates

Wide selection of cars
Trusted since 2001
Safe booking system
Expert customer care team - contact us today!
Driving tips in Albany
Albany is located about 409km from the capital city, Perth. Albany is the 6th largest city in the state. Distances can be quite large between cities in Western Australia, so allow plenty of time to make your journey. If you are driving on dawn or dusk, you will need to watch out for wildlife which may be on the roads.

Explore the top attractions in Albany

with a rental car


Albany is a port city situated in the Great Southern Region of Western Australia, 409 km south of Perth. It is about an hour's plane ride from the capital or just over four hours' drive by car. This historic city was founded on December 26, 1826 and is considered to be the first European settlement town in W.A., even predating Perth by three years.

The city has a rich maritime heritage as it was a part of the whaling industry in the 19th and 20th centuries. Albany also has a rich connection with the ANZAC legend, as it was the place of assembly and departure of about 30,000 troops serving in the First World War. If you plan on visiting Albany and having an adventure there, here are a couple of interesting and highly recommended places and establishments that you may want to check out with your hire car.
---
Attractions
Discovery Bay Tourism Experience
Address: Frenchman Bay Rd, Albany, Western Australia
Experience Albany's rich history as well as its natural beauty with the Discovery Bay Tourism Experience. The place offers a guided tour of Australia's last operating Whaling Station, with over 20 amazing exhibits including an actual whaling ship -- the Cheynes IV Whalechaser. Aside from the Historic Whaling Station, Discovery Bay also has a stunning Botanic Garden that features thousands of native plants, an enhanced wetland environment, and various birds and frogs that have made the garden their habitat. You can walk around the garden via a wheelchair-accessible boardwalk while enjoying the natural view. There are also viewing stations along the path which provides a scenic view of the coastline, and an ideal spot for whale watching during the winter months. Lastly, Discovery Bay has an animal enclosure that offers an amazing close-up encounter with friendly Australian wildlife such as koalas, southern hairy nose wombats, brush tail possums, grey headed flying foxes, and southern brown bandicoots.
The Discovery Bay Tourism Experience is open from 9:00AM to 5:00PM.
Alkoomi Cellar Door
Address: 225 Stirling Terrace, Albany, Western Australia
Alkoomi Wines is one of Western Australia's biggest family-owned wine producers and they have been making highly acclaimed wines for over 30 years already. If you want to try out some of the best wines produced in the Great Southern, you can do so in Albany at their cellar door located near the harbour side. Alkoomi's vineyards in Franklands were said to have climatic conditions and deep, well-drained soils that are very similar to those of Bordeaux in France, and that is why the wines they produce are only of the finest quality. Aside from premium wines, they also offer fresh extra virgin olive oil produced from their premium estate-grown olives.
The Alkoomi Cellar Door is open from Monday to Saturday from 11:00AM to 5:00PM. They are closed on Sundays, Good Friday, the morning of ANZAC Day, Christmas Day, and Boxing Day.
Bibbulmun Track
Albany is the Southern Terminus of Western Australia's world-class long distance walking trail. It stretches over 1000 km from Kalamunda in the Perth Hills to Albany on the south coast. Visit the Albany Windfarm and venture onto this spectacular section of the Track, with virtually continuous views of the rugged coastline and down to the surf, crashing 100 metres below. With 49 campsites and numerous car access points, the Track caters to everyone and offers every experience from a relaxing stroll in the bush to an 8 week end-to-end hike.
The Bibbulmun Track Foundation specialises in providing memorable experiences on the Track on their all-inclusive, fully guided 'Best of the Bibbulmun' Tours (departing May and September) or you can book any time on their self-guided Bibbulmun Walking Breaks, available in 8 locations along the Track. The Foundation also provides expert advice, maps and guidebooks, and end-to-ender and gear workshops for the DIY walker.

The Bibbulmun Track Foundation is open from 9:00AM to 4:00PM.
Hideaway Haven
Address: 21 Yokanup Rd, Bayonet Head, Albany, Western Australia
HideAway Haven is a luxury hosted accommodation located just 10 minutes away from the central business district. It has won various awards including the Gold Medal 2014 WA Tourism Award and WA Regional Small Business Awards. This B&B is aptly named as it is concealed at the end of a suburban cul de sac, among trees and bushes. Those who are looking to connect with nature may find this place perfect as it is overlooking a scenic bushland where you can wake up to the relaxing sounds of gentle breeze and birds. Each room also has their own private deck where guests can enjoy the surrounding natural scenery while eating the inclusive gourmet breakfast. HideAway Haven also features a beautiful garden with lots of trees and flowers, which in turn attract a lot of native birds in the area.
Albany Convict Gaol Museum
Address: 267 Stirling Terrace, Albany WA 6330, Australia
Albany Convict Gaol Museum is a fascinating construction in which convicts were imprisoned starting with the 1850s. In fact, this location was built in 1852 and all imperial convicts were jailed here. Visit Albany Convict Gaol Museum in a rental car that offers a clear understanding on how prisoners were treated, while part of the building is kept the exact same way it looked during those years, as the museum underwent a restoration process to its original appearance.
The Old Marron Farm
Address: 304 Two Peoples Bay Road, Albany, Western Australia

People come from far and wide to sample The Old Marron Farm's famous marron at their Nippers Cafe. The place offers farm fresh local produce that can be enjoyed either indoors or alfresco. Aside from marron, they also offer yabbies, smoked trout, pizzas, sandwiches, homemade cakes and locally roasted Naked Bean coffee. You can also try out their homemade produce such as jams, chutneys, dukka and olive oil.

The Old Marron Farm also offers exciting recreational activities on their premises. Animal lovers will surely have fun in their large undercover bird park that lets you hand feed the native and local parrots within their in-flight home. Or perhaps you would rather be enjoying their beautiful koi and trout ponds below. They also have an animal park that features cute and adorable animals such as guinea pigs, rabbits, wallaroos, ponies, pigs, horses, donkeys, emus, and dingos. For the adventurous types, they offer a Segway PT Tour where you can glide within their very scenic bush track.
VroomVroomVroom
Australia
,
Western Australia
,
Australia