Top Aussie Cities To Celebrate Oktoberfest
What began with a royal wedding in Munich, Germany 206 years ago, Oktoberfest has fast become a much-anticipated global event where Australia has joined the biggest annual festival of beer and food! Nokturnl Events, a private event company, launched Oktoberfest in the Gardens in the Supreme Court Gardens, Perth on October 7, 2011. The event was so well received that it swiftly spread across the country. If you are planning to celebrate Oktoberfest in Australia for the first time, VroomVroomVroom have put together a quick guide to help you decide on where to go and drink. Check out our list of the best Oktoberfest destinations below.
HIDE ME
Where to Celebrate Oktoberfest in Australia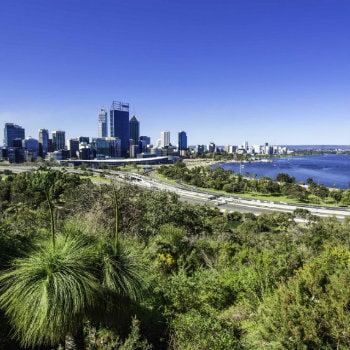 Perth is a great place to celebrate Oktoberfest. You can now taste your way across Europe with a wide selection of imported German beer, wine and a range of other beverages as celebrations kick off right here is Aus. When you celebrate Oktoberfest in Australia, you are not only able to experience the festival itself but everything that Australia has to offer while enjoying this German festival. When you book a car with VroomVroomVroom, you will be able to drive around Perth and see for yourself this stunning location and celebrate.
Where to stay: As it's located in Perth CBD, we recommend staying pretty close so you can experience Oktoberfest in all its glory. The CBD is an amazing place to stay as it's located right on the Swan River and has stunning views.
Getting there: If you are traveling into Perth, we recommend flying to Perth Airport and driving into the CBD, it's only a 30 minute drive and you'll find yourself ready to party in no time.
Other stops: After all your Oktoberfest shenanigans you might want to take a few days to chill out. We recommend going to Kings Park for a picnic with epic views of the city with some Belgian delights of course.
HIDE ME
HIDE
If you are in Adelaide, you're in for a treat at Oktoberfest. Located in Australia's largest beer hall (yes, you read correctly), means that you will be spoilt for choice with all the activities available. From the abundance of beer, to an endless supply of German food, you can ensure that you will have an epic time.
Where to stay: It's located at the Adelaide Showgrounds, so we recommended saying close by around Wayville or in the CBD.
Getting there: Fly into to Adelaide airport and drive 15 minutes to the CBD.
Other stops: Check out The German Club on Flinders Street in the CBD to keep the party going. There are many different bars and pubs in Adelaide so you can celebrate as long as you please!
If you have partied to your hearts content and feel like relaxing or seeing some other sights that Adelaide has to offer in your rental car, there are many things you can get up to here. Feel like going to the beach? Just under 20 minutes away is Henley Beach - so it's the perfect place to relax after your Oktoberfest adventures. There are also the Adelaide Hills which are scenically stunning.
HIDE ME
HIDE ME
Deemed as one of Australia's most multicultural cities, Melbourne celebrates Oktoberfest in a massive way. Typically, bars and clubs across the city host their own version of the beer-a-thon.
Where to stay: Oktoberfest is located at the Melbourne showgrounds just a little bit out of the city. If you want to be close, say around Flemington.
Getting there: You can fly into to Melbourne airport and drive 20 minutes to the CBD and after Oktoberfest you can go on a road trip and discover the different wonders that Melbourne has to offer!
Other stops: Munich Brauhaus at the south wharf has a 900 seater beer hall and is a must visit if you really call yourself a true Oktoberfest lover. There is also Hophaus, at the South Bank promenade where they say they bring Munich to Melbourne in this jam packed full on Oktoberfest experience.
Luckily, Melboune is jam packed with things to do so you won't be short on ideas to either keep the celebrations going or to see what else there is to do in this bustling city.
HIDE ME
HIDE ME
Sydney's version of Oktoberfest in the Gardens will be celebrated at The Domain which has not only one but two beer halls, and all the usual suspects - food stalls, and a mix on entertainment sure to impress.
Where to stay: Staying in Sydney's CBD is a good idea because after the festival you can explore the city and go to places like Circular Quay which is home to the Sydney Opera House and Sydney Harbour Bridge.
Getting there: Sydney airport is where you will want to fly to and from there pick up a hire car and drive over to the CBD.
Other stops: If you are searching for other cool places to celebrate this festival in Sydney, we encourage you to make a visit at the Munich Brauhaus at The Rocks or the Bavarian Bier Café in York Street.
We love that Sydney gets into the Oktoberfest spirit - and with countless bars and pubs celebrating this year, it's just a matter of what you feel like doing and where you decide to go. Plus, Sydney is an epic tourist destination, so get amongst it and enjoy!
HIDE ME
HIDE ME
Celebrate and join in the Oktoberfest action with your friends and mates. If you want to explore Australia at your own pace, make sure to book a car hire in Australia through VroomVroomVroom so you will have ample time to visit other wonderful sights and popular attractions in Australia after you attend the festival.
---
Other popular events in Australia