Canberra to The Australian Alps
To say Canberra is in the middle of nowhere is completely unfair – it's more like in the mid-north-west of nowhere.... It's a reputation that comes from Australians who remember the school trip – so many hours on a bus, only to be bored silly in Parliament House. But in fact, as winter travelers will know, Canberra is not far from Australia's premier ski resorts in the famed Snowy Mountains/Australian Alps, but the beauty of the area isn't just reserved for snow lovers. The warmer months uncover truly spectacular views and wonderful family holiday opportunities. If you are going to hire a car for this trip, get a 4WD (SUV) because the Snowy Mountains Highway doesn't do it justice and there is so much to see, and consider at least a weekender in the area.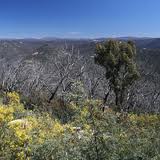 Brindabella National Park
One option is to take one of the dirt roads through the Brindabella National Park for a look at that classic Australian red terrain and tough, thirsty bush land across the beautifully rugged Brindabella Ranges and the Goodradigbee River. If you are not an experienced off road driver, you may wish to avoid some of the trickier routes, check with Canberra Tourist Information before you go. Photographers will especially like the panoramic views from Mt Coree in the north of the area.
To the west of the Brindabella Ranges, along some pretty amazing and often terrifying roads, you'll find a host of state forests, national parks and even an official "wilderness", all home to magnificent natural wonders, ample native wildlife and unique geological features. A quirkier feature of the region is the many Australian National Alps Huts. Often these little markers tell part of the story of the challenging settlement of the area and all reflect the community philosophy of the Alps – these little huts are left unlocked and have a store of matches and firewood so travelers in trouble have the resources to survive a cold, harsh winter's night. If you are trekking, fill in the log book so that your movements can be traced if the worst happens. Be part of this, be respectful and follow the guidelines when using this free service.
Yarrangobilly Caves
Accessible by the Snowy Mountain Highway as well as Bimberi Road are the Yarrangobilly Caves. These spectacular limestone caves in the northern end of Kosciuszko National Park are part of the rugged gorges of the Yarrangobilly River Valley. You can take your own self-guided tour or join a group and learn about the formation and features in greater detail. Yarrnagobilly is also home to thermal pools in which you can swim at a toasty 27 degrees all year round, so don't forget your bathers.
The whole area is dotted with spectacular camping grounds (with fresh water available at many), walking tracks, swimmable waterways and photo opportunities. Get your map from Canberra Tourism before you set out.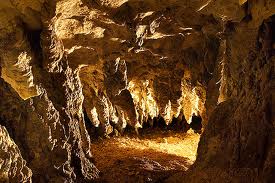 Yarrangobilly Caves
Yarongbilly Caves Thermal Pool
Snowy Mountain Horse Treks
The romantic image of the horsemen of Snowy River is an integral part of Australian literary history and culture so, for a fee, you can join the real horsemen of the Snowy Mountains for a guided trek through the rugged terrain, and history of the area. You'll be treated to insights into the local Indigenous communities, astronomy, camping with a semi-traditional (more comfy) swag, fishing, environmental protection and history.
If you fear saddle sores and are more interested in a nice, comfortable ride there are plenty of 4WD tracks to explore and more civilized accommodation options around the ski fields as many of the resorts remain open all year round.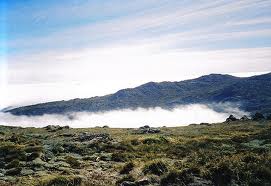 Threadbo and Mt Kosciuszko
While many associate Thredbo with skiing and winter sports, the area is a terrific destination for families all year round. Its close proximity to Mt Kosciuszko makes it a favourite destination for mountain climbers and bikers and the Kosciuszko Chairlift is great for photographers and families alike. Stop for a cup of tea or some lunch at Australia's highest restaurant, take a walk on the historical trail or try a little fishing.
Lake Jindabyne
Jindabyne is another of Australia's favourite ski destinations but its shining star in the warmer months is the glorious man made Lake Jindabyne on the Snowy River and its tributaries. It receives it biggest flow during the melt in early spring when it becomes a popular destination for trout fishing, sailing, windsurfing, kite boarding and other water activities. The Snowy Mountains Hydro-Electric Scheme (the reason for the lake) is a controversial part of Australia's history and continues to be a heated environmental debate.
There is so much to see and do in the Australian Alps during the warm months that the only way to do it is to hire yourself a 4WD, grab a map and hit the (dirt) road. Remember to always tell someone where you are going, carry plenty of supplies and safety gear and never take on a road you might not be able to handle.
This is some of Australia's most wildlife rich, environmentally diverse territory – so, as the saying goes, take only pictures, leave only footprints and enjoy your trip!