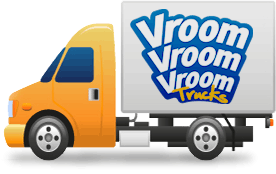 How to book a Ute or Truck Rental
Moving house, or needing a rental truck to pick up that bargain you just won on Ebay? Or maybe you want to go and hit the Garage Sales in your capital city. We are sure you have a valid reason to need a ute or truck. We will try our best to help you book one online.

Truck rental and ute hire comparisons are impossible to find online. Frustrating, I know. I'll tell you why... The rental companies require truck hire reservations to be made over the phone as available rentals may not be up to date on the internet. This means you're going to have to make some phone calls. Sorry about that!

What I've done below is displayed each company and added their phone numbers. You can use this code for truck hire, utes, removal trucks, mini movers, buses and other commercial vehicles. I know it's not ideal, but it is the best way to book a truck or ute at the moment.
Trucks and Utes are available from Brisbane, Sydney, Adelaide, Melbourne, Perth, Cairns, Darwin, and hundreds of other locations across Australia. You can also book a truck or ute to move house from many locations across New Zealand as well. We will hopefully have advice on how to hire a truck or ute from other countries around the world within the near future.