Book a Car Hire in Frankston Today - Save Time and Money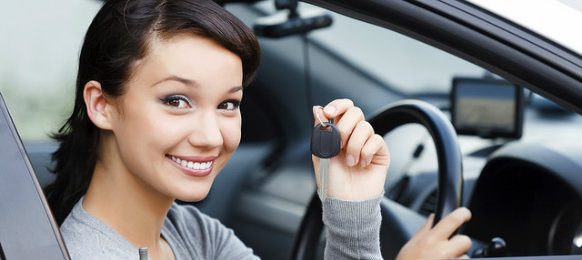 Just under an hour's drive from Frankston is Melbourne. You can easily book a cheap car hire for a day or longer and then travel to Melbourne. We compare car hire from top suppliers such as Hertz, Budget, Thrifty, Avis and Europcar. Frankston's name comes from Frank Stone, a publican who ran a hotel, but there is no certain proof that he existed. Tourists will find leafy areas and a nice natural heritage here in Frankston.
Frankston is a suburb in the Greater Melbourne metropolitan Area in Victoria, Australia, near the Mornington Peninsula, with  an estimated population of more than 137,000. It is where you will find interesting attractions that are worth visiting. Due to its location, Frankston is referred to as the 'Gateway to the Mornington Peninsula'. 
Why book a car rental in Frankston at VroomVroomVroom?
Need a cheap car hire for your vacation in Frankston? Book one from VroomVroomVroom and be satisfied. We have prepared a top class booking system to make your booking experience easier. Simply put your vacation plans into the search form and a comparison list of efficient car hire vehicles will be generated for your reference.
There are many parks here so if you love nature, you must come here to see lot of interesting things and take as many photos as you want! The native flora and fauna are amazing and therefore do not miss this once in a lifetime opportunity! In Frankston, you will see many plant species that are protected and you will be amazed by their beauty!
Select the best transport that will suit your holiday needs in Frankston from the list supplied by the most outstanding car hire companies like Avis, Hertz, Budget, Thrifty and Europcar. Book as early as possible to take advantage of the affordable prices. Check out our Price Promise page to learn more.
VroomVroomVroom doesn't charge cancellation fees and we are definitely free from any hidden charges. To make sure that you won't be charged before you have your transport, you will only present a valid credit card when you collect your cheap car hire from our depot.
We have several pick up locations in and near Frankston for your convenience. If you have any questions, contact us and we will be happy to assist you. Our customer care experts are always available to provide you with reliable information for your car hire needs in Frankston. You may also check out our location pages for options on your next holiday.
Start exploring some of the attractions in Frankston
Established in 1971, the McClelland Gallery and Sculpture Parkwere formed under the terms of the Will of Annie May McClelland in honor of her brother, Harry McClelland. The place has an area of 16 hectares of bush and landscaped gardens that attracts many visitors every year! 
The gallery has exhibitions, public lectures, and art events while the sculpture park showcases the works of major artists such as Norma Redpath, Inge King, Lenton Parr, Anthony Pryor, Lisa Roet, Clement Meadmore, Geoffrey Barlett, and many more! McClellandis committed to the advancement of sculpture in Australia. It is also the home of the biennial McClelland Survey and Awardfor outdoor sculpture.
The MullberryHill, a 1926 American-Colonial style residence, was the former home of the artist Sir Daryl and Lady Joan Lindsay—best remembered as the author of an Australian classic novel, Picnic at Hanging Rock. The Lindsays have a personal collection of artworks and Georgian furniture which became the fabulous features of the house. Aside from the artworks and furniture, you'll truly give two thumbs-up to the place's rural setting and to the views of the Westernport Bay!
Are you a swimming enthusiast? Then the Bloody Big Swimwhich is held every January in Frankstonwill surely start pumping up your body's adrenalin level! The Bloody BigSwim (even the name of the event sounds challenging) is one of Australia's longest open water swimming competitions where contenders will swim a distance of 11.2 kilometers!  That's from Frankston to Mills Beach, Mornington!
Olivers Hill is a residential area and a locality that is also very known for its cyclist routes. Tourists can easily come here by car hire or by bus, so transportation is not an obstacle. It offers a great view that works as an instant relaxing pill! From here, you will be able to gaze at the surroundings and walk, If you are seeking for a quiet place, then this is the place to go to.
The Frankston Arts Center is located in Melbourne and is the place where many theater and art gallery events take place. The Melbourne Symphony Orchestra, Victorian Opera, Melbourne International Film festival, and Opera Australia are are some of the great performances and events that you can watch here.
The Bayside Shopping Center is a regional commercial center in Frankston. It is about 40 km car drive south of Melbourne and is the place where you will find many interesting and nice shops, which are mostly fashion stores; so if you like shopping or if you need to buy souvenirs, then this is the place you have to visit!
Frankston has everything for the senses!

VroomVroomVroom
Frankston
,
Victoria
Australia