Australian Bush Tucker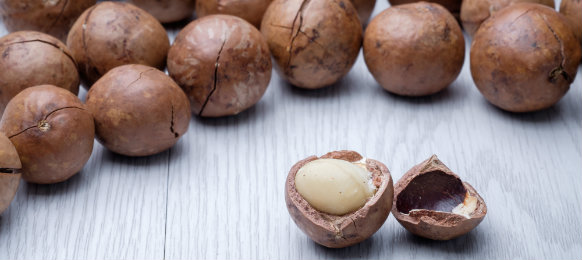 France is famous for its rich food, pastries, sauces, frogs legs & escargot, India has its curries, Italy has its pasta, pizza and gelato, the English have their puddings, the Scots have haggis, Australia has............Vegemite……..?
Well there is the abundant fresh seafood delivered straight from the ocean, there is also top quality beef lamb and beautiful free range pork. Tropical fruits bountiful vegetables and grains. We have been turning out top chefs from our kitchens for years and the Australian people its self is a melting pot of cultures that has influenced our tastes. But ask an Australian if they have eaten native food and the answer you will most likely get is No.
Now it is not just about tracking down your nearest Witchetty Grub "Survior Style" and munching it down raw. Its about the combination of what makes this country great. Good fresh produce, a passionate love of food, international influence and fun come together to make Native Australian Cuisine or Bush Ticker brilliant.
Long before the country was settled by the English our Aboriginal people were surviving of the land and certainly not wanting for flavor in what they were eating. The colonial botanists described the plants eaten by the Aboriginals as edible but not fit to eat. Over the next hundred years the secrets of bush food made its way into the households of Australia firstly through the written work of Crib& Crib. They published the book "Wildfoods in Australia". Major Les Hiddins aka the Bush Tucker Man became a house hold name in the 1980's by showing Australians that you could find a feast in the outback if you just knew where to look.
In the last couple of decades Australian native foods have been used in more mainstream cooking. With fine dining restaurants serving Crocodile & Possum served with native herbs and berries. Kangaroo is our most widely accepted form of bush tucker with the meat turning up in Suburban Supermarkets in the form of fillets and the " Kanga Banga" a kangaroo sausage.
With many herbs and plants with similar flavors' as our tradition herbs & spices its easy to substitute one for the other. Native Thyme, Basil and River Mint can substitute for the familiar forms of the herbs. Wattle Seed and Bunya Nuts can be used as flour for puddings, cakes and bread.

Chefs like Mark Olive has brought together a collection of recipes called 'the Outback Café' and has a website that sells products like jams, jellies and dried spices. Tukka restaurant in Brisbane's West End has been at the forefront of Native Dining in the city for half a decade. Your hire car now becomes your passport to Australian Cuisine why not try Tjanabi in Federation Square in Melbourne, Seabelle Restaurant on Kingfisher Bay Resort or Ochre in Cairns. Chefs Vic Cherikoff and Benjamin Christie are introducing the cooking of Australian native meats and plants to the world and it won't be long until you see them on the international culinary stage.

So on your next trip to Australia or your next outing to your favorite neighborhood restaurant keep an eye out for bush food and Advance Australia Fare.