Book a Reliable Car Hire at Hamilton Airport - Fast and Easy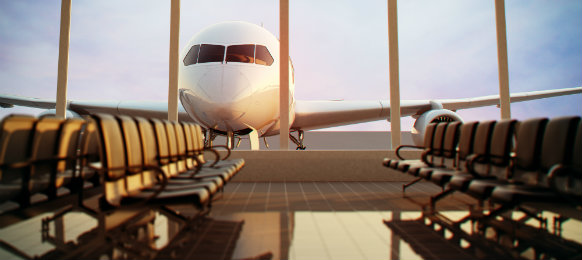 Compare car rental deals at Hamilton Airport with VroomVroomVroom. Save time comparison all the best deals on car rental in Australia right here on our website. We compare deals from top suppliers such as Avis, Budget, Hertz, Europcar, Thrifty and Enterprise.
Hamilton Airport is located 12 km car hire drive from Hamilton in Victoria, Australia. The airport is about 400 km car drive west of Melbourne and is home to Sharp Airlines and the Hamilton Aero Club. The terminal, called the "Sir R.M. Ansett Terminal" is named after Reginald Miles Ansett, an Australian aviator, businessman, and founder of Ansett Transport Industries Limited. The town of Hamilton appeared officially in 1851 and had in 2011 a population of just over 10,100 people.
Why book a car rental with VroomVroomVroom?
Great rates: Booking ahead of time gives you the chance of getting cheaper rates. If your flight details are already confirmed at this time, book now and get the best deals for car hire at Hamilton Airport. Make sure to read our Price Promise page to learn more.
Airport locations: Getting a car is much easier... there are car rental company kiosks at each airline terminal, and at the international terminal. You don't need to travel from the airport to get to the depot, just to pick up your car hire. One less hassle to worry about!
Customer care: We have been assisting people find the perfect rental car since 2001. ​Contact us today and allow us to help you!
Book a rental car in Hamilton Airport and dash away
A place of historical significance, majestic homesteads, and fine landscaped gardens, Hamilton is a place worth to visit! But before anything else, if you'll need a car for the trip, a car rental to Hamilton is the best option. Find cheap rental rates and excellent quality cars.
Hamilton, a city in western Victoria, Australia, is located at the junction of the Glenelg Highway and the Henty Highway. And the Hamilton Highway connects it to Geelong.
Hamiltonis included in the Federal Division of Wannon and is in the Southern Grampians Local Government Area. Hamilton is declared to the 'Wool Capital of the World' which was based on its strong historical links to sheep grazing which continue today.
Sheep grazing and agriculture are the primary industries in the area thus producing as much as 15% of Australia's total wool clip.
Aside from being the 'Wool Capital of the World',Hamilton also boasts its many tourist attractions.
Top Attractions near Hamilton Airport
The Hamilton Art Gallery
islocated at 107 Brown Street, Victoria, is one of the finest galleries in Australia! It is known for its superb international collections of fine and decorative arts.
Reserve a car hire and witness Hamilton Art Gallery which is a formidable collection of art galleries from all around the world, gathered close to the Hamilton Airport. Here you can see Australian, Asian and European paintings and also learn about Chinese, Japanese and Korean decoration and how decoration art is used in the Asian architecture. Hamilton Art Gallery also owns a collection of 22 gouaches by the English painter Paul Sandby. A very interesting thing is that in order to enter this place you do not have to buy a ticket, but are asked to make a donation.

Some works that you'll see in this fabulous Gallery is the
Shaw Bequest
the features 800 items of exquisite silver, glass, and oriental ceramics that reflects the collecting interests of
Herbert
and
MayShaw
. The collection dates back to 1957 and is today considered vast, fascinating, diverse, and unique! Another is the
Gaussen
collection of Paintings by
Paul Sandby
(the father of English watercolor) which is unrivalled in Australia and second to the Queen's collection! The Gallery also has Indian and Nepalese artifacts and ceramics from major dynasties are on permanent display.
These and many more work of arts are waiting for you in the
Hamilton
Art
Gallery
!
The Gallery is an important cultural and education centre in Hamilton. And the Gallery's matchless collection offers a stimulating experience for all visitors and is an excellent resource for students of art and history!
Held in April each year, the
Tabcorp Hamilton Cup Carnival
is an event that you shouldn't miss!
On the first day of the event, the Tabcorp Hamilton Cup Ladies Day is celebrated. It is where you can treat yourself to a day at the races with activities designed for the ladies! And on the second day is the Tabcorp Hamilton Cup Carnival!
Enjoy the Hamilton Cup on the track and off-track the Fashions on the Field event! It is just as competitive and gives out big prizes in one of the Country Racing's most coveted fashion events!
Also held during April each year, the
Southern Grampians Promenade of Sacred Music
transforms the historic churches of
Hamilton
into concert halls!
Running over four days, the festival presents a first class line up of locally, nationally, and internationally acclaimed musicians performing a mix of early and contemporary, instrumental and choral music! And here's what: the artistic direction is by renowned organist and conductor, Douglas Lawrence OAM! Southern Grampians Promenade of Sacred Music is another event that you should not miss in Hamilton!
Visit Hamilton Botanic Gardens in which are filled with rare species and are also home to a small zoo. The designer of the gardens is William Guilfoyle, who contracted the job of restoring these beautiful gardens close to Hamilton Airport in 1881.

The Sheepvention is a wool related exhibition that takes place every year near Hamilton Airport in August. It is focused on wool and sheep and attracts over 20,000 visitors, many of whom are traveling in car hires, at every edition.
The Keeping Place is a museum owned by a local indigenous group that displays memorabilia and remains of the Aboriginal culture. Its location near the Hamilton Airport makes it an easy to find attraction, especially if you have a car hire ready.
Drop by the Church Hill which is the base of a massive blue stone Gothic church built in honor of St. Andrew between 1907 and 1909, a historic building at the intersection of Gray Street and McIntyre Street near Hamilton Airport. When the church was first opened, the services were all done in Gaelic.
VroomVroomVroom
Australia
,
Victoria
,
Australia