Fun and Educational Kids Activities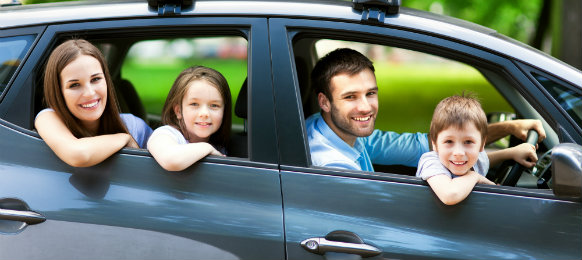 "Im bored, there is nothing to do!" ahh it must be school holidays again.
How do you entertain them and also educate them so that no only the body but the imaginations are exhausted. Avoid the broken record of complaint with the following ideas that will keep your "angels" enthralled these school holidays while also having a bit of fun yourselves.
A perfect way to use your VroomVroomVroom Rental Car to get the most out of the holidays.
Open in 1988 Questacon brings together Fun and Education in an interactive environment. Science becomes the playground. At Questacon the kids take part in experiments which are larger than life safe and a whole lot of fun. A day at Questacon will see their minds filled and a whole new appreciation for science and the world around them.
Sydney Harbour Bridge Climb, Sydney NSW
Along with the Sydney Opera House the Harbour Bridge stands as one of the most recognizable land marks in the world. The climb began back in 1998 and has since welcomed over 2million climbers. The climb is recommended for kids over the age of 10 years and is a special family outing that will challenge, inspire and educate at the same time.
Located in Ballarat, Sovereign Hill will transport the whole family back to the Gold Rush Days of Victoria. Learn about the Gold Rush and the conditions which faced these pioneers along with the politics which made these prosperous times also dangerous. Blood on the Southern Cross is a brilliant sound and light show that will immerse even the most reluctant child into the happenings of the Eureka Stockade.
The Great Barrier Reef is one of these unique experiences that the whole family will love. This can be a big ask for smaller kids who might be scared of the big fish and the time it takes to get to a suitable viewing area. In Townsville Reef HQ brings the beauty & wonder of the reef to the Main Street. Here you can walk through and stay dry but see all the favorites of the reef and a lot more. Makes a great day fro the whole family as swimming skills are not required.
Monarto Zoological Park, SA
Set on 1000 hectares this zoo will blow you away. From Breakfast with the Chimpanzees to Lions and Rhinos and Giraffes. Monarto Zoological Park will keep the whole family entertained and teach them to appreciate the wonders of the animal kingdom. Part of the park is self drive and the other is done in a safari style ensuring you get the most out of the experience.
By Rachel Carpenter
These are our favourite places for school holidays - do you agree or did we miss some? Leave your favourites in the comments below!
Sign up to our monthly newsletter to ensure you don't miss out on all the latest travel stories!